Overall concept and
realization
BAUHAUS customer magazine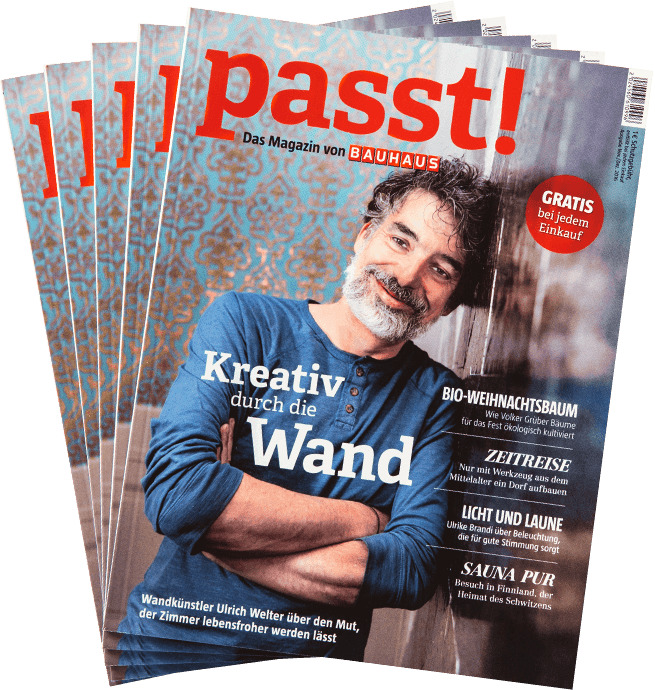 Well-targeted corporate publishing
"passt!" hits the nail on the head and goes straight to the heart of handicraft enthusiasts. With inspiring stories and reports, hot topics and impressive images, our customer magazine for BAUHAUS offers a true treasure trove for home improvers and craftsmen. From conception to realization, including editing, design, and photography, the publication incorporates 100% MBS quality.
Content marketing in printed form
Five extensive reports portray unique people and their very special handcraft passions – whether it would be the pioneer in her women's joinery, the green keeper in the soccer stadium or the creative wall designer. Sometimes, "passt!" even takes a journey back in time: for example in a report on "Campus Galli", where exclusively materials and tools from medieval ages are used to build a monastery.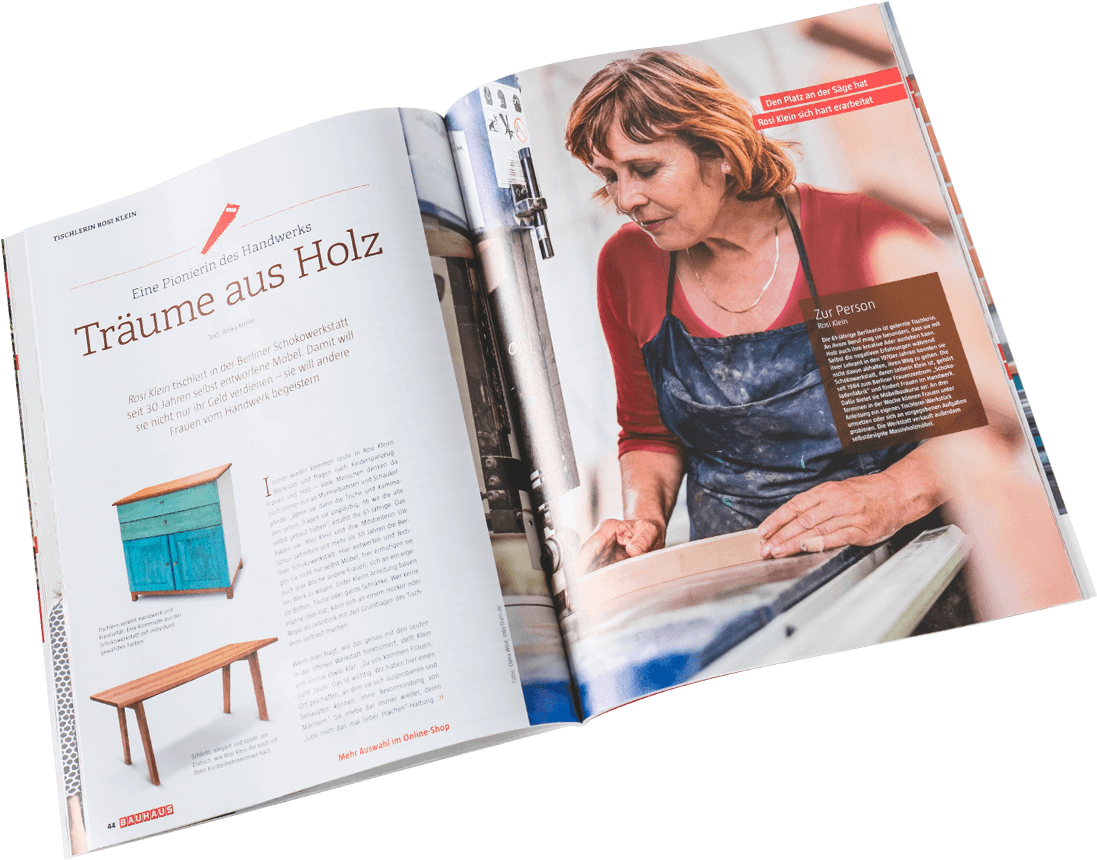 True-to-life and expressive
How do you layer a raised bed, how is a ceramic tile manufactured, and what about that Upcycling trend? All this and more is explained in diverse subcategories such as "Well explained", "How it's made" or "Renewed splendour". By means of photorealistic illustrations, descriptive info graphics as well as elaborate photo productions, even complex contents are presented easily comprehensible and attractively.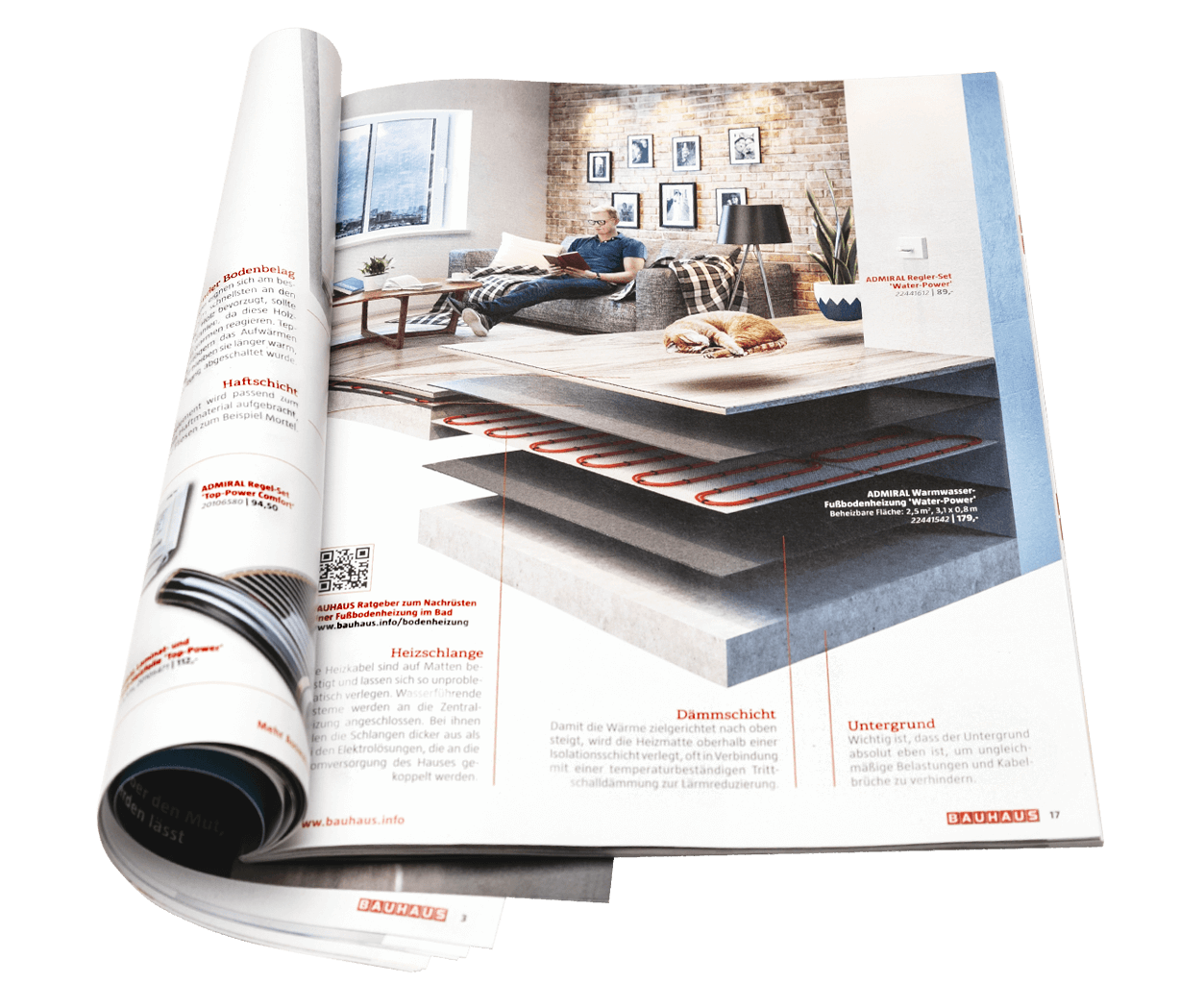 The BAUHAUS experience
The brand itself allows glimpses behind the scenes as well: with BAUHAUS specific articles concerning new products, events and insights into employees' daily business. Therefore, the overall concept of "passt!" offers a comprehensive brand experience, which is fun, instructive and inspiring. With their connection to handicrafts, all contents span the gap to BAUHAUS. They provide readers an added value, encourage to own undertakings, and, without imposing on customers, invite to visit a Fachcentrum store.