Our Media Day
Event supplies
Prinovis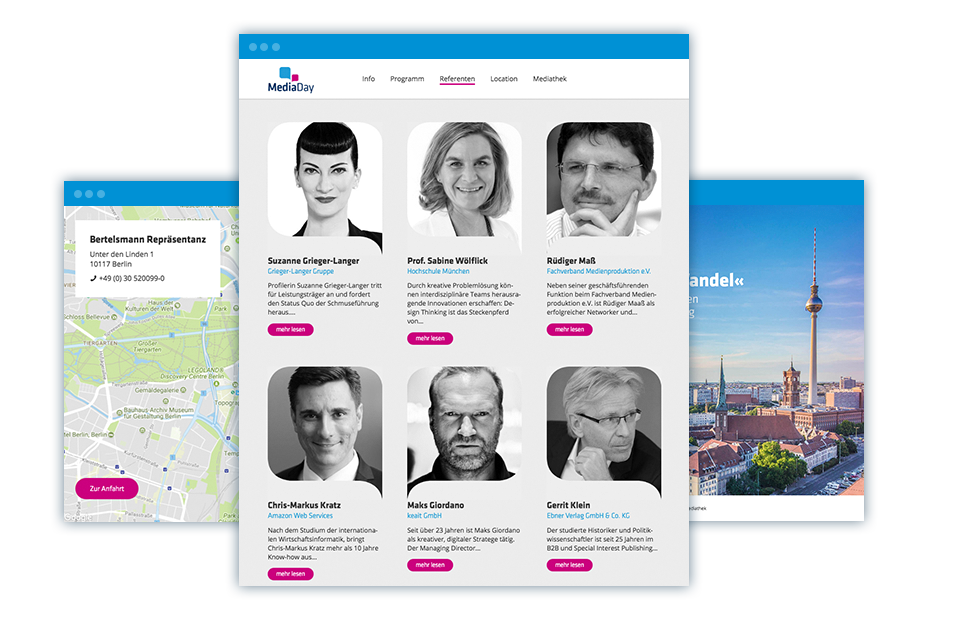 'Media Day' is an annual forum for new media and offers both marketing experts and laymen a discussion platform for current industry topics. The well-established event focuses on exchange of subject relevant experience and direct knowledge transfer. Prinovis, Europe's largest printing group, has been entrusting MBS with presenting its corporate expert conference to the public since 2011.
Clear presentation for high recognition
The main objective of the assignment was to create a communication package reflecting Prinovis' corporate design in all online and offline channels, ensuring clear customer targeting. As a result, the event received a consistent media appearance in accordance with Prinovis' corporate identity.
to the Media Day Website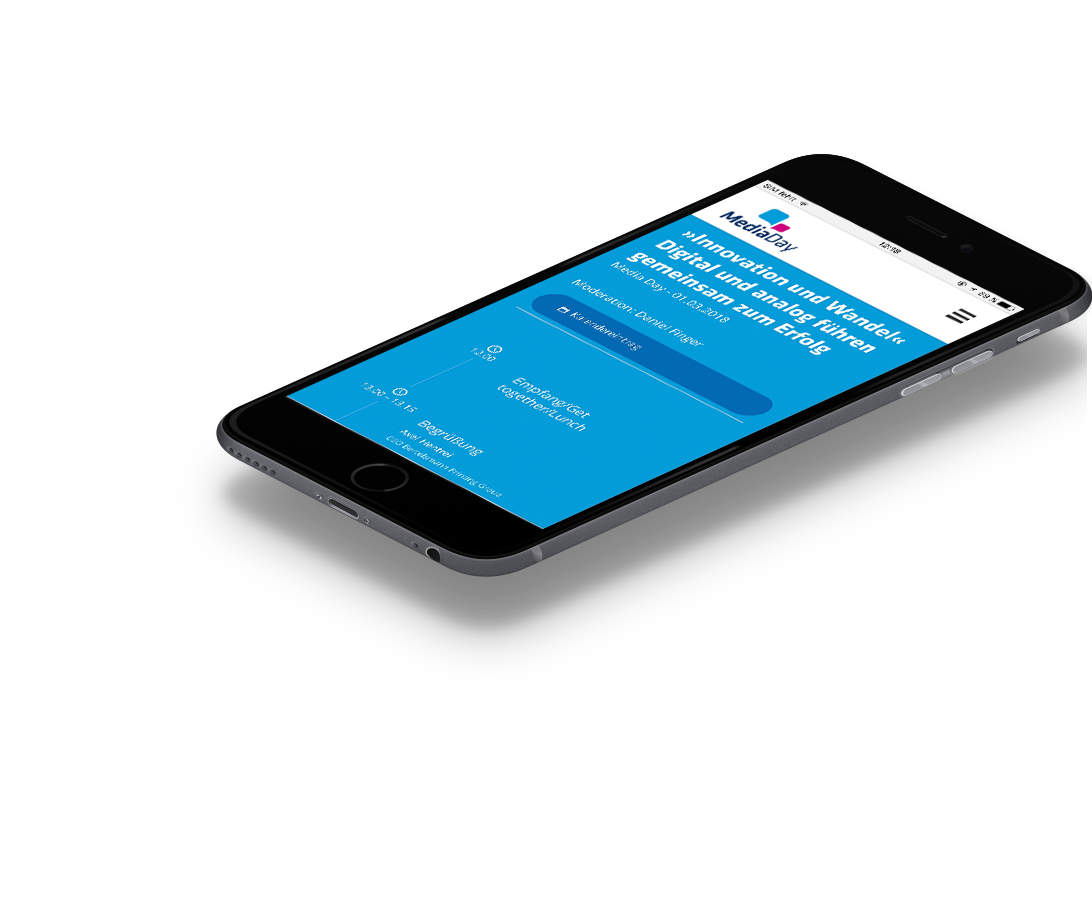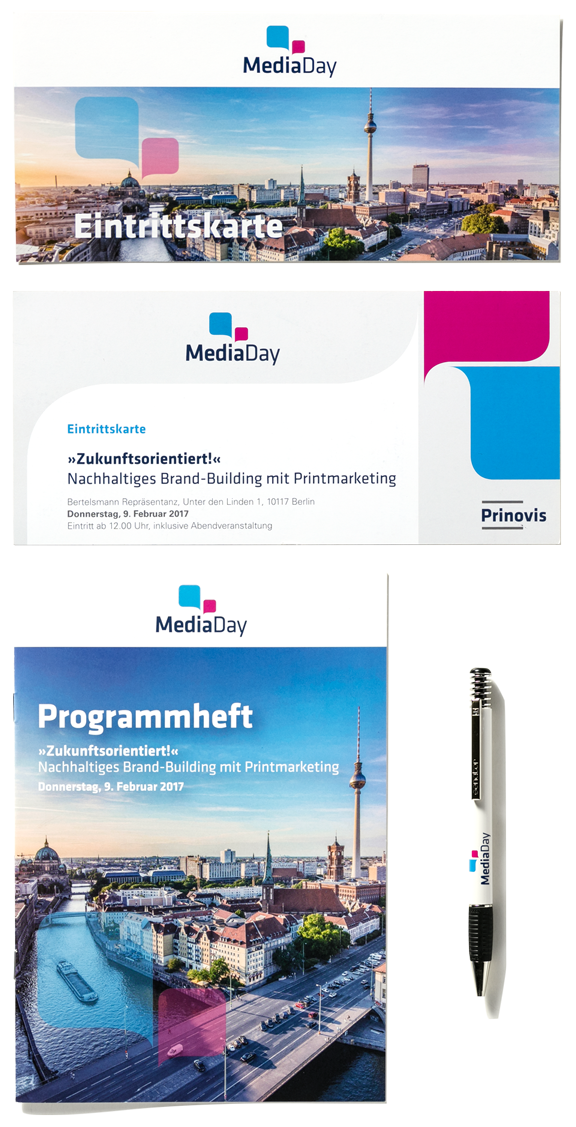 There, you have user-friendly access to all important information about the event and can also use the media library to look at its predecessors. On-site MBS photographers, who are going to take pictures of the Media Day, complement our service.
Cross-media from one cast
Our advertising agency created an eye-catching media mix, which was gradually realised across multiple channels. Apart from preannouncement, invitation card, mailing reminder and (corresponding) programme booklet, Media Day also had a web appearance in Responsive Design.