Overall
Communication
Prinovis
Prinovis & MBS: perfect synergy
As one of Europe's largest printing service provider, Prinovis has a lot to offer. Our parent company also knows exactly who can design and produce its many corporate communication services best: us. Corporate videos, websites, print advertising or event equipment – Prinovis make full use of MBS' advertising agency, photo studio and e-commerce services.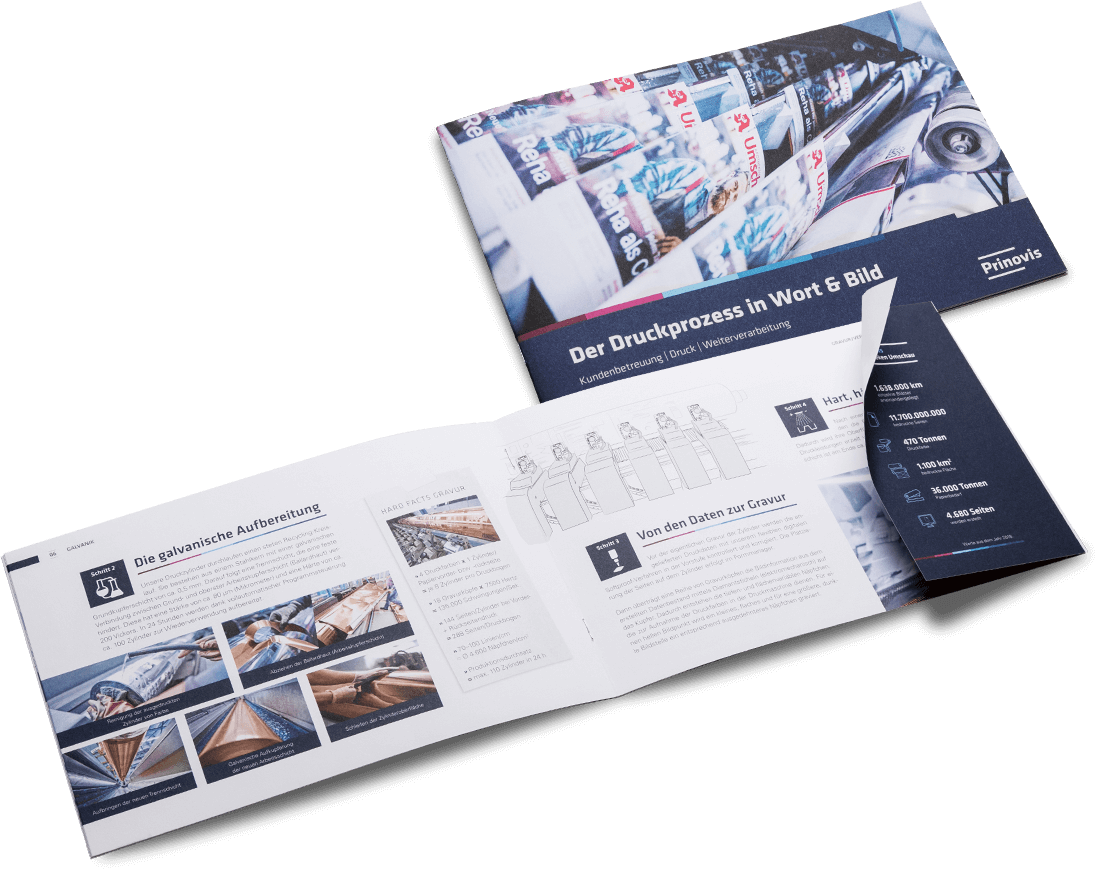 PRINOVIS IN THE SPOTLIGHT
Our advertising agency and e-commerce services combined their creativity to showcase all of Prinovis' services vividly, entertaining and authentically – with an excellent price-performance ratio. Script, storyboard and illustrations were created in our agency. The table background was shot in our studios, the film in Nuremberg and Dresden. We also took care of the music, recording and cutting, rounding off our full-service film production for Prinovis.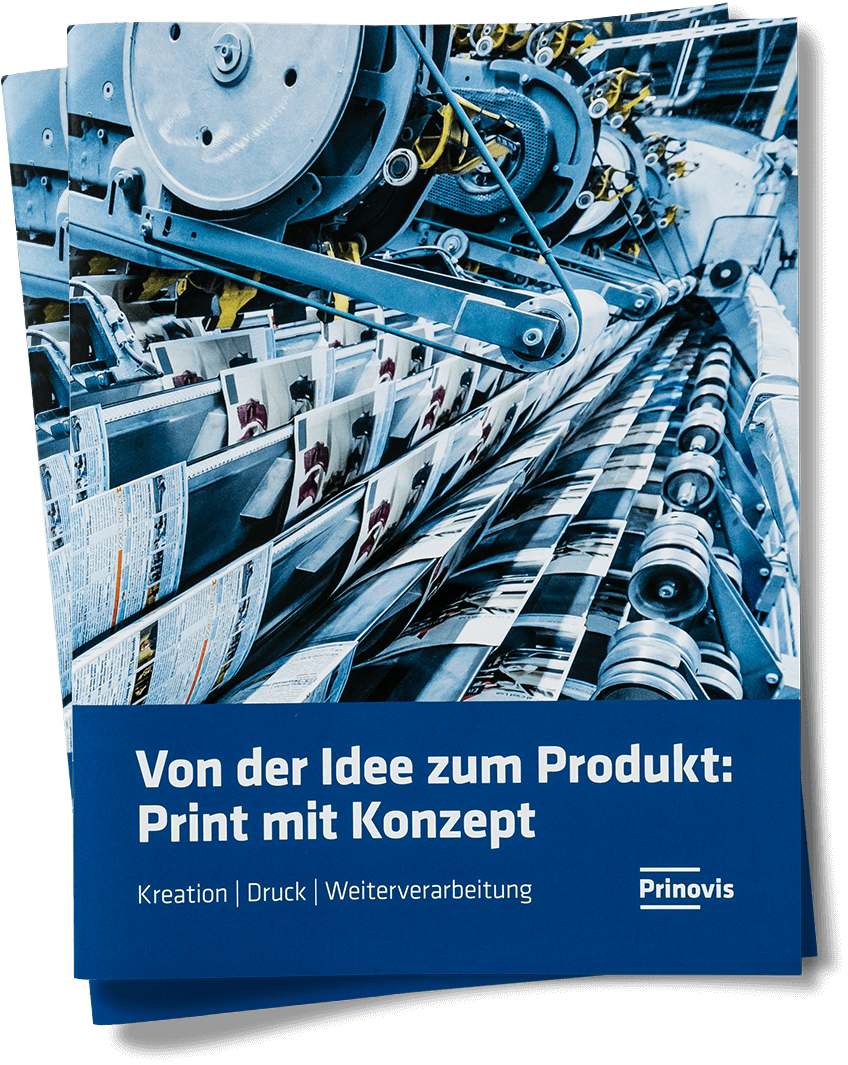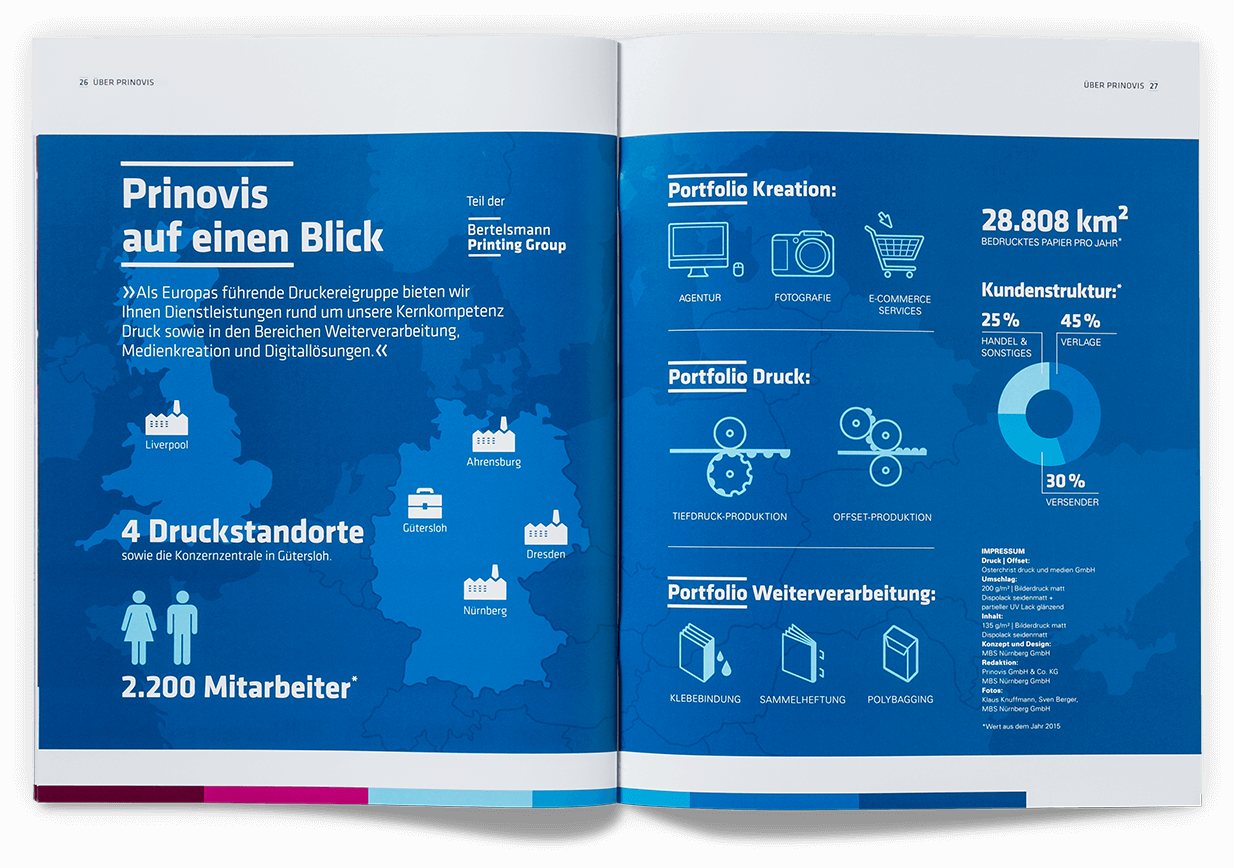 SOMETHING USEFUL FOR THE MARKETING
We featured Prinovis in a comprehensive, well-arranged booklet with modern design, giving customers and partners the opportunity to explore their versatile range of services. We developed and realised the concept and also added icons and illustrations specifically designed for this project. Furthermore, our photographers captured the authentic hustle and bustle in Prinovis' departments.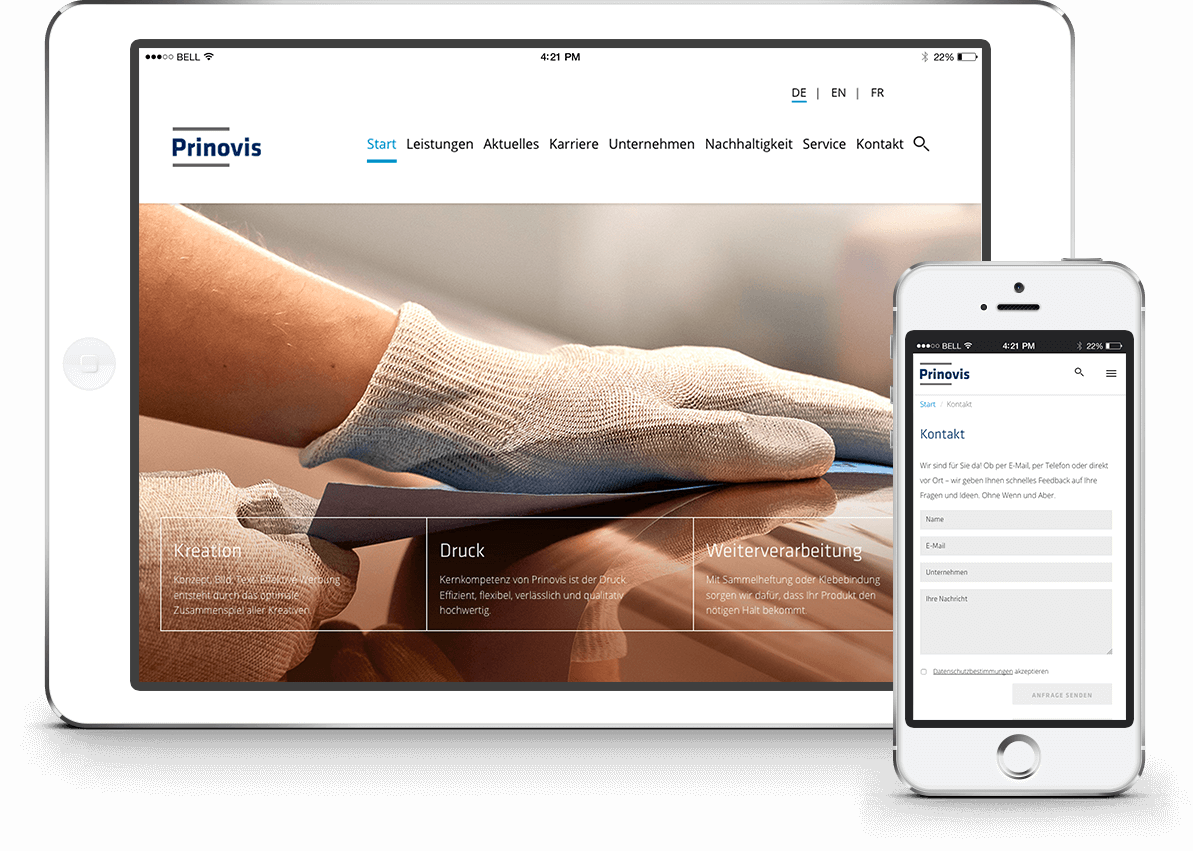 A STRONG ONLINE PRESENCE
Quality and innovation are Prinovis' trademarks. This is now also reflected by the company's website, which was completely relaunched by our Digital Team – from the initial draft over to screen design up to the go-live. The site has a new look, features improved usability and informs users about Prinovis' wide product range concisely and responsively.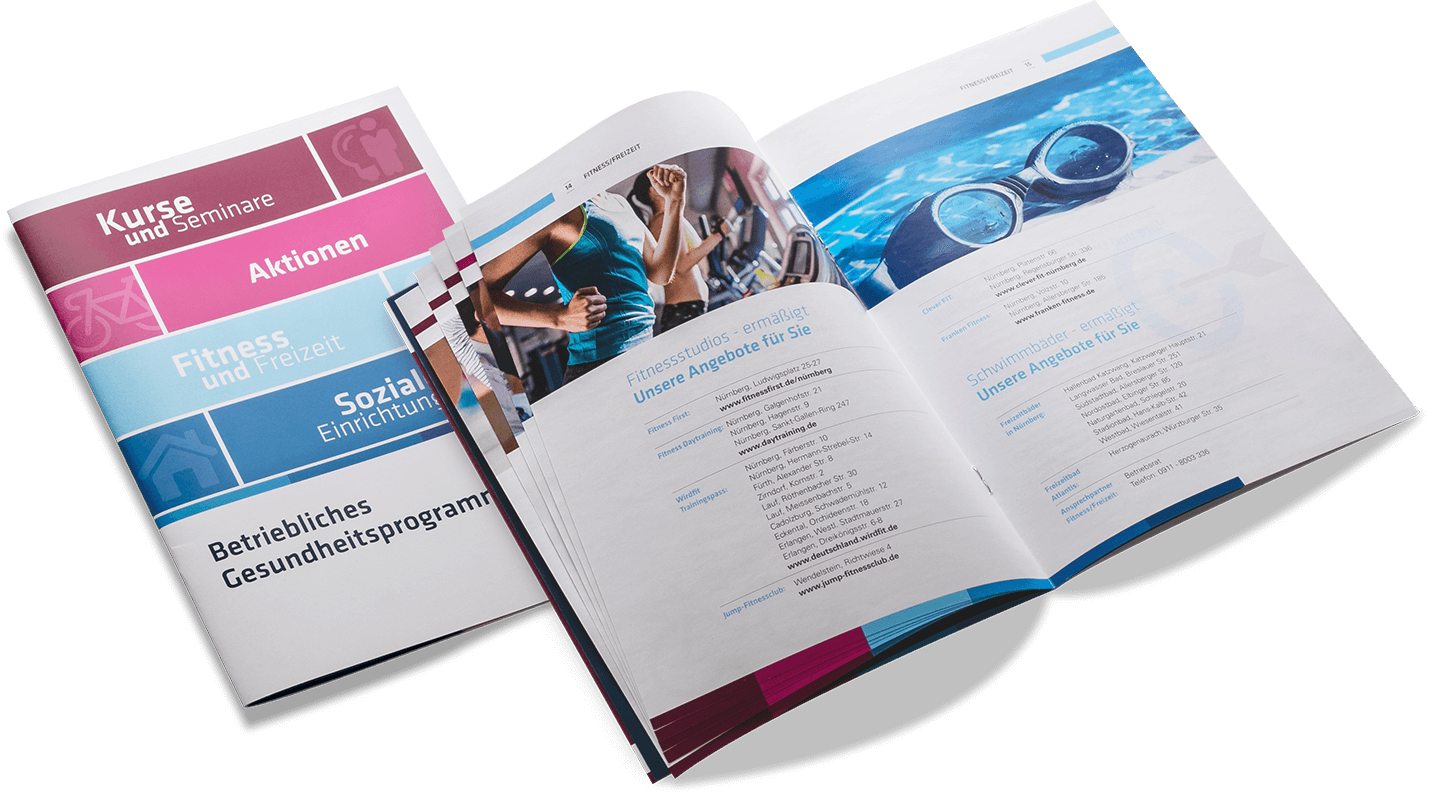 WELL INFORMED ON ALL THINGS PRINOVIS
With about 2,200 employees in Europe, Prinovis' internal communication has to be professional and adaptable for all of its locations. This too is MBS' responsibility. Our advertising agency designed and realised flyers about topics such as security, company sports programs or career opportunities.