Concept & design
of a distribution medium
Nestlé Schöller Food Journal
Catering to caterers: the Food Journal is one of the most important selling tools of NESTLÉ SCHÖLLER concerning the B2B sector. Our pitch for completely reframing design and message of the high-quality catalogue matched the significance of the product – and managed to convince our new client. Our concept aimed for combining a perfect overview with an up-to-date look, presenting both the product range and services of NESTLÉ SCHÖLLER.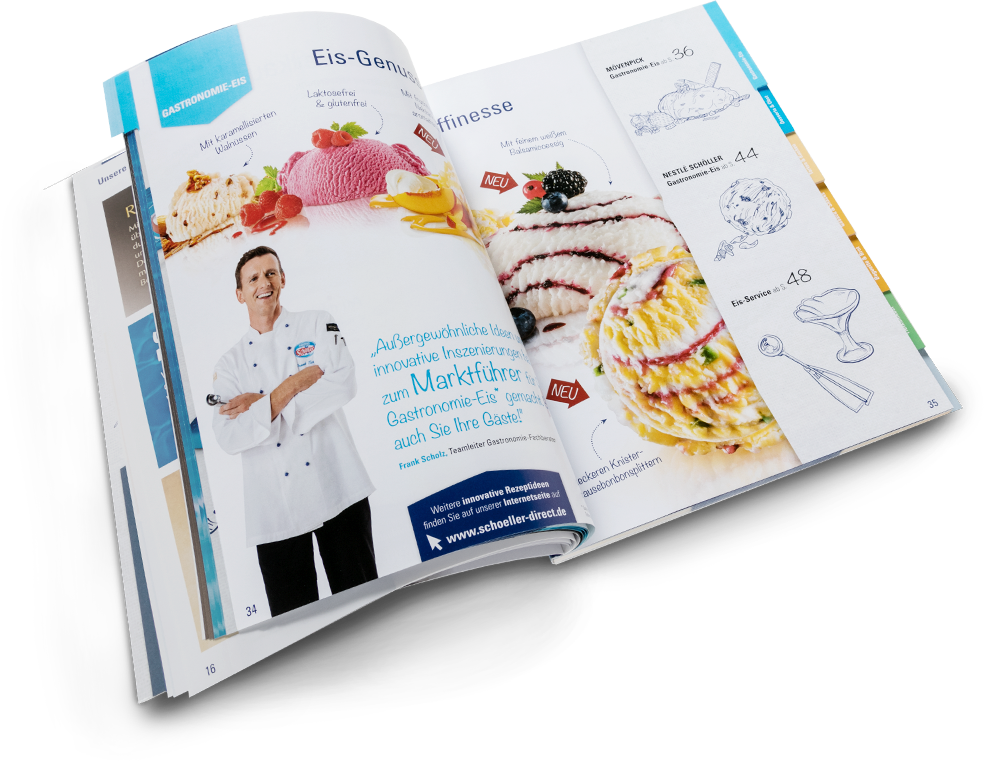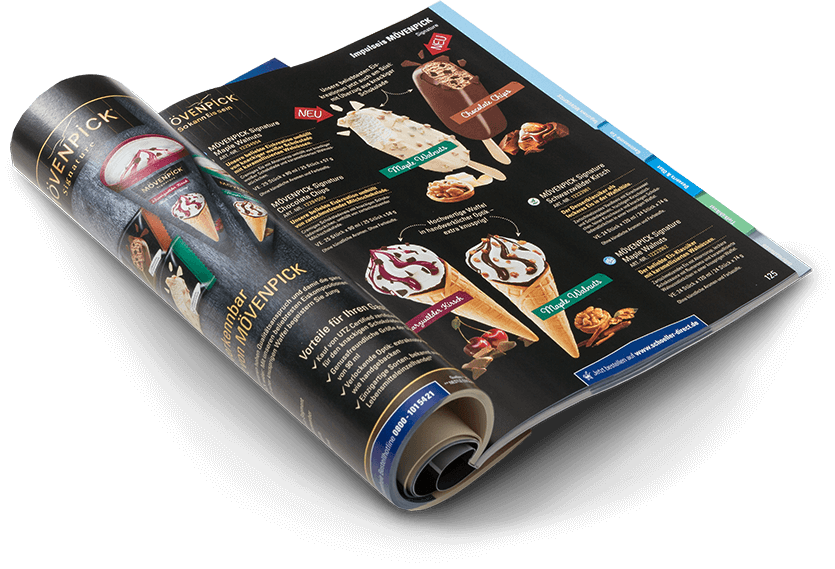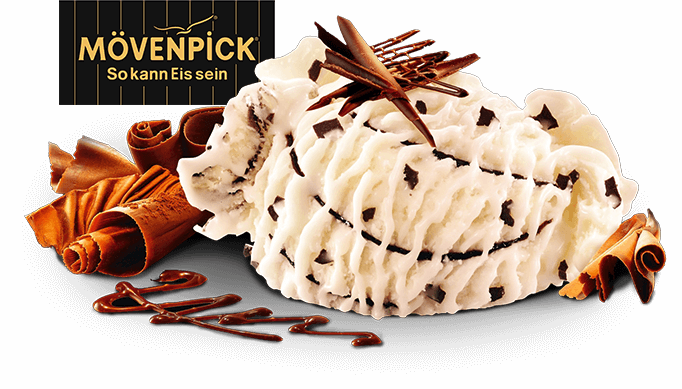 Continuous refinement
For many years we have been evolving our already successful Food Journal campaign, making it even better. We designed all representative image, promotion, and article pages by aiming for a light and fresh presentation of the products as well as for a communication close to the customer. That way every new issue had a brisk feel to it.
A convincing package
Graphical aspects like overview and appeal aside, we put great value on clearly communicating all individual advantages of a specific product via headlines, hints, USPs, and by speaking to our customers at an emotional level. Direct quotes are a great way to achieve this: they are precisely presenting the benefits our partner has to offer. Our photography experts are supporting the project as well by including high-quality shots of credible gastronomy professionals. Another major focus lies on title and editorial – here both the appealing presentation of the main segments as well as the competence of NESTLÉ SCHÖLLER are especially emphasized.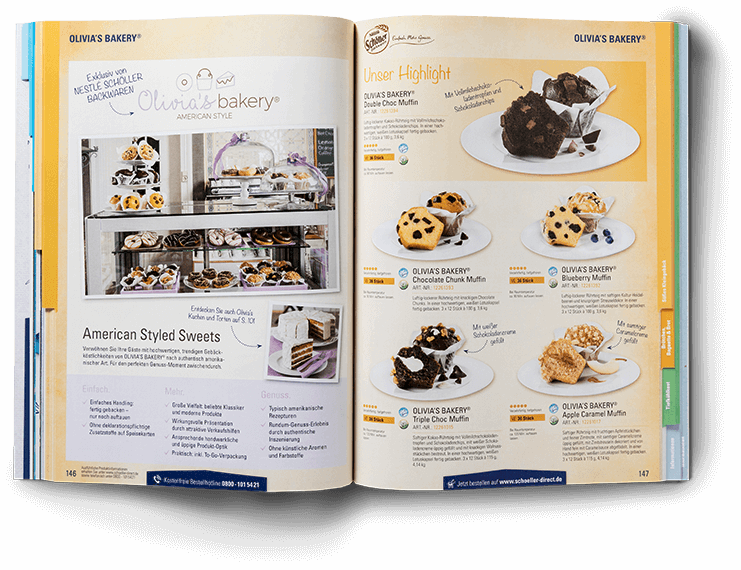 We are very happy to have found a highly reputable customer with NESTLÈ SCHÖLLER that is making great use of the full potential of all three service segments MBS has to offer. While the top-notch creative media all-rounders of our advertisement agency and our photography specialists perfectly manage all aspects of offline distribution, our e-commerce service experts are using succinct videos to strengthen the online presence of our customer. The spots showing useful cooking instructions and recipe ideas are available on the YouTube channel of NESTLÉ SCHÖLLER and are directly linked to in the Food Journal via QR codes.