Integrated
communication
Thoni Mara
INTELLIGENT IMAGE CHANGE
In the world of sports brands, thoni mara marches to its own beat. They don't follow the rules of the industry and focus on high-quality functional clothing, which is produced 100% in Germany, fair, by craftsmen. There are no bells and whistles – only the specific needs of runners are important. In the course of our comprehensive consulting, these aspects – quality and fairness – became the mission statement of our newly developed strategy for thoni mara's future brand building.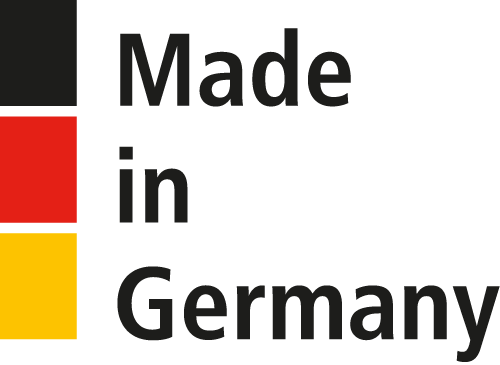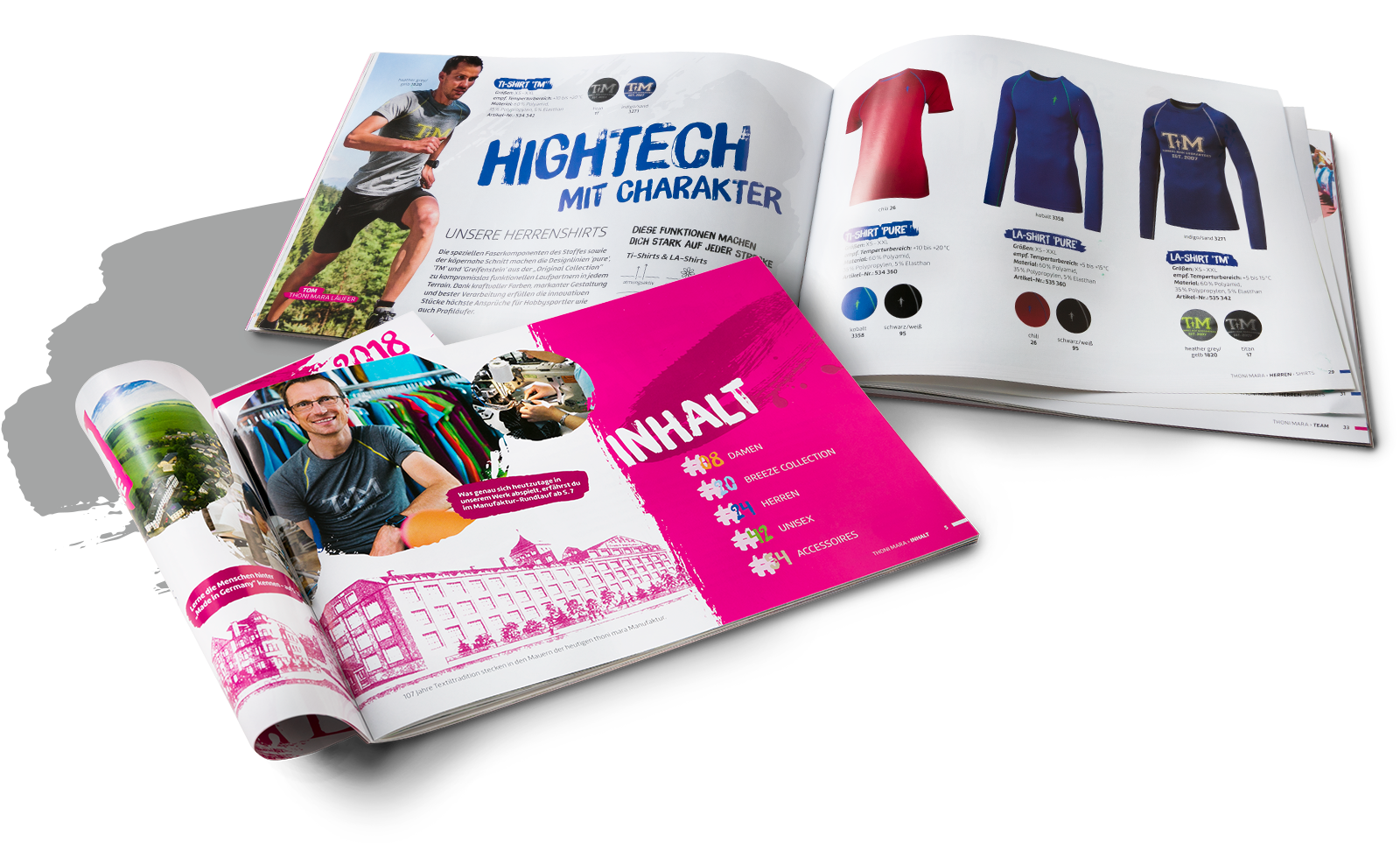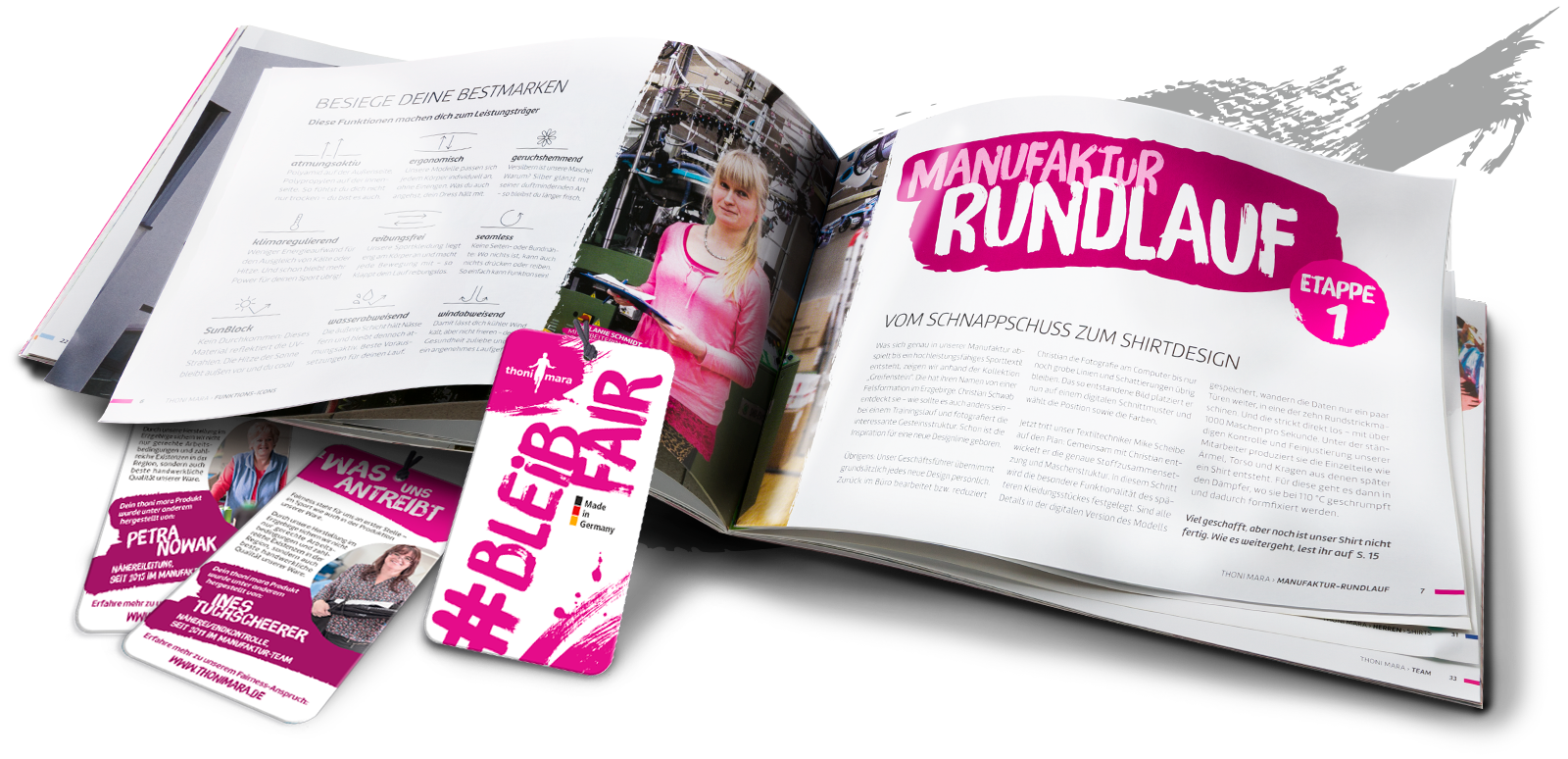 KICK-OFF: CATALOGUE
Flagship of the image change was the catalogue for 2018, for which our ad agency designed and realised a new face: a more dynamic font and design, complemented by the typical thoni-mara colours. Editorial content about their employees and their craft as well as the brand's commitment to society and sports further expand the corporate identity. We were responsible for the on-location shootings with models and also shot the individual pieces in our studios.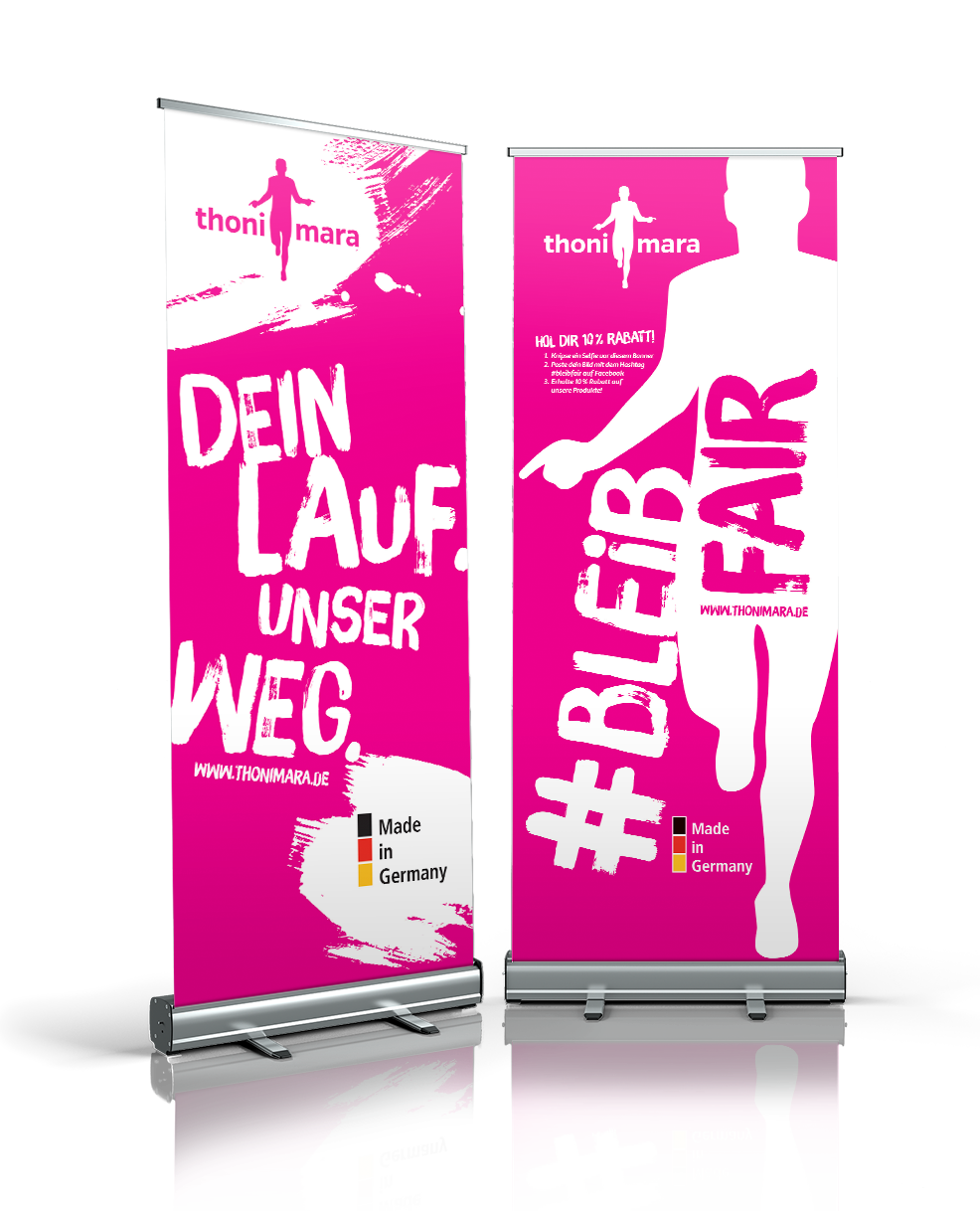 CONSISTENT CONTINUATION
thoni mara has nothing to hide but much to offer: we convey this message via hangtags, where we not only inform about fabric combinations and functions but also about the employees involved in the creation process. In order to give a concise statement referring to the fairness idea, we have developed the slogan "bleibfair" (stayfair), which has been integrated both into print and online communication. In 2018 we celebrated a somewhat special anniversary: we celebrated eleven years of thoni mara! Why eleven? Because there are two aspects where the brand is your number one: quality and fairness – the essence of our message.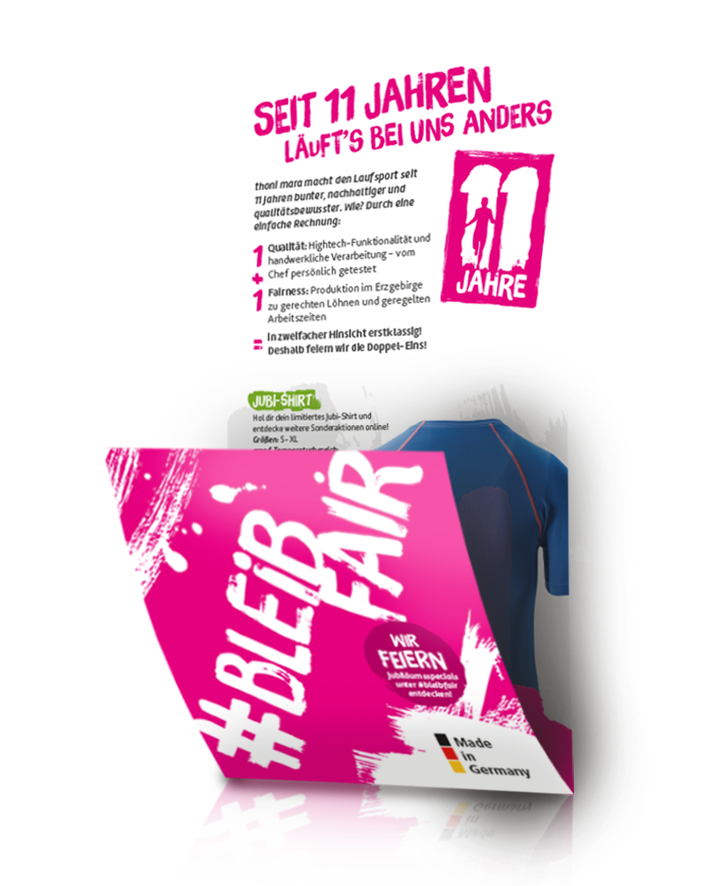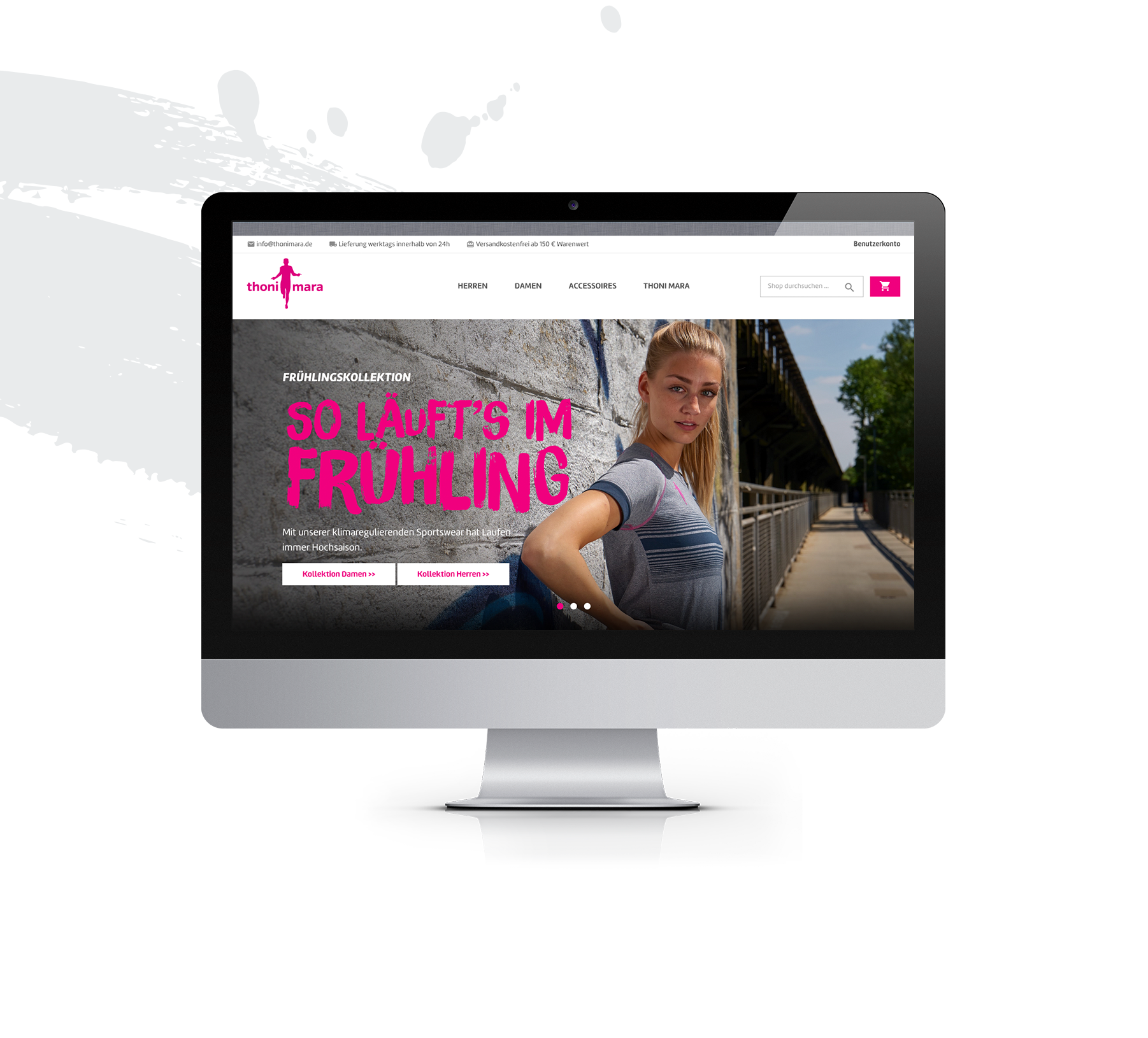 A NEW LOOK FOR THE WEBSHOP
As part of the new brand strategy, thoni mara's web shop was also redesigned – from concept over screen design to realisation. Product line and brand story are now easily accessible online, the shop also offers a smooth ordering process. Additional features, e. g. event calendar and promotions, integrate customers into the thoni mara community.
to the thoni mara webshop