MULTI-CHANNEL
SOCIAL CAMPAIGN
nachfragenhilft.de
Depression, homelessness and sex work are terms that often carry prejudices in our society – prejudices we want to eliminate. This is why MBS, Krisendienst Mittelfranken, RAMPE e.V. and Kassandra e.V. collaborated together to make these difficult topics more transparent while also encouraging people to think and ask about them.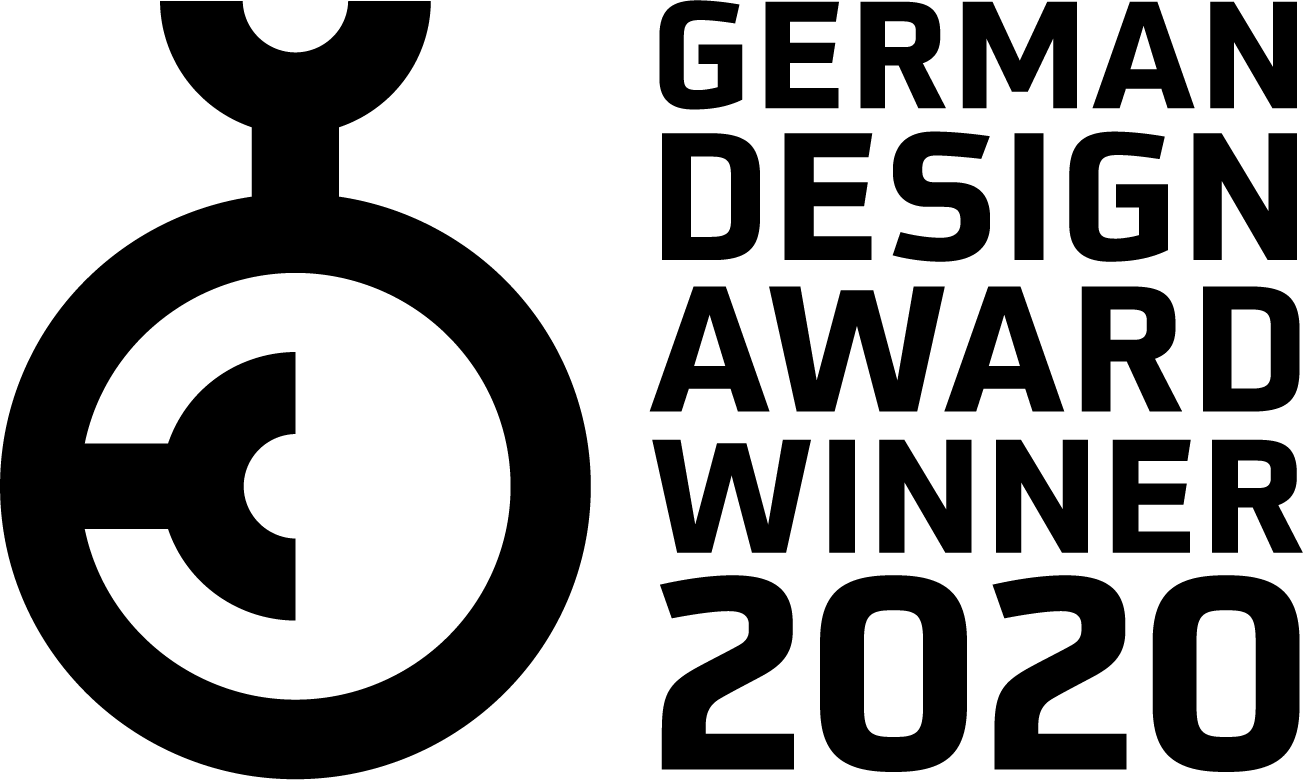 QUESTIONS ON ALL CHANNELS
We achieved this by creating an extensive multi-channel campaign, which was initiated, designed and realised by our ad agency – all in-house. The campaign focused on three specific metaphors and motifs, which together with their childlike-naïve headlines challenged readers to re-think their prejudices.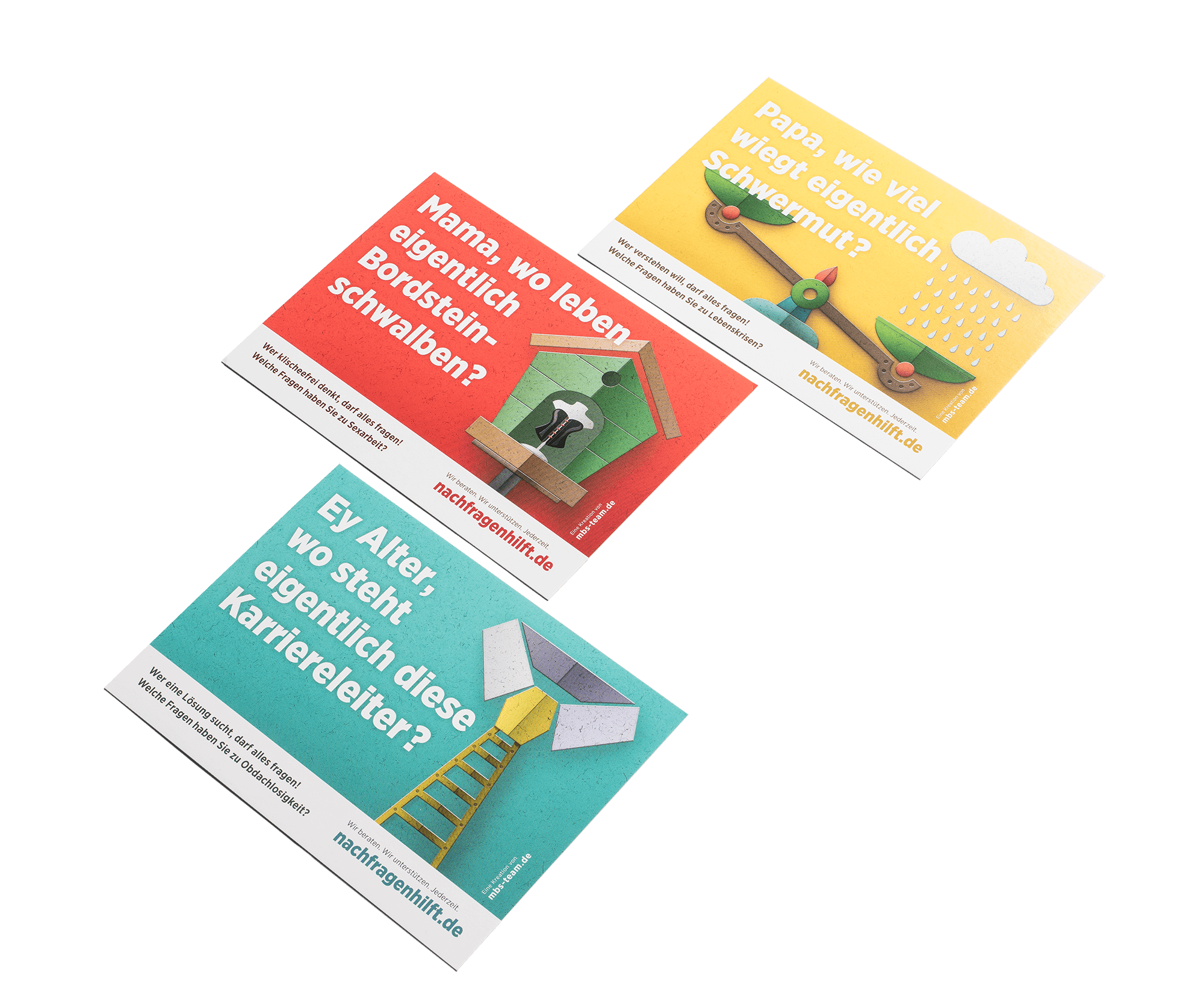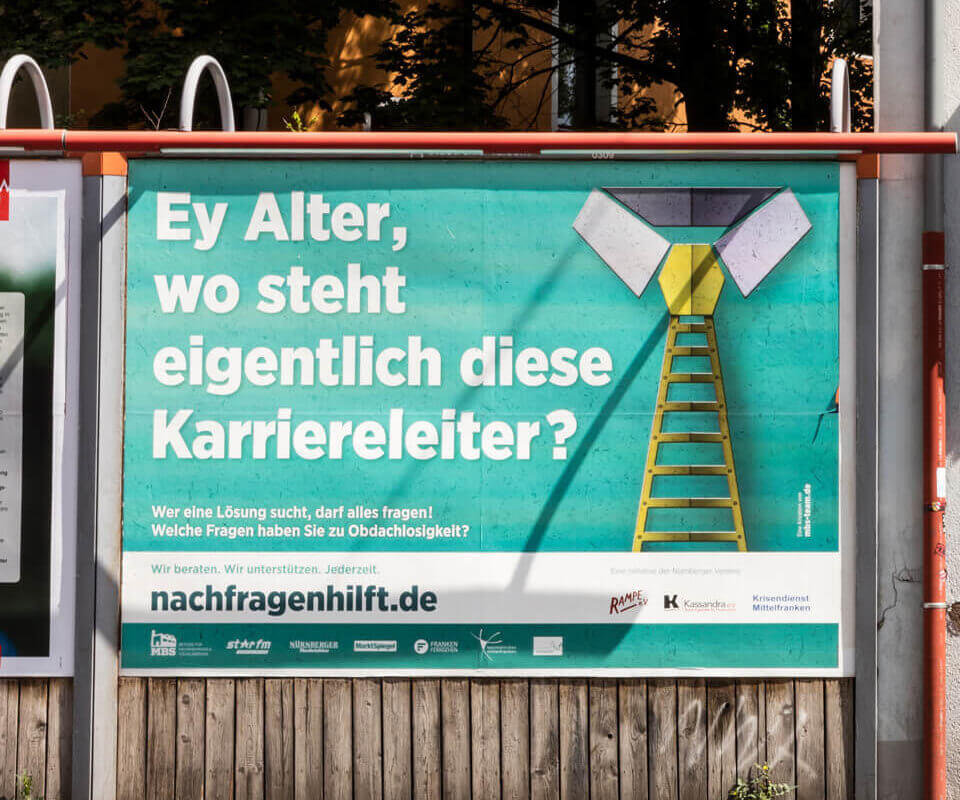 EVERYWHERE IN THE CITY
The three motifs were shown in and throughout the Nuremberg area on elaborated billboards. Furthermore, ads were placed in local newspapers and magazines, such as Nürnberger Nachrichten, MarktSpiegel, Straßenkreuzer and filmtips. The campaign also received attention in many other media. We also distributed Edgar Freecards in strategic locations throughout the city to further increase its visibility.
NEXUS:
NACHFRAGEN­HILFT.DE
Many channels, one goal: the microsite nachfragenhilft.de. People interested in the work of the Krisendienst and the two associations can learn more about them there. People in need of help can find contact opportunities. In the media database you can view and listen to all clips and radio spots.


Go to nachfragenhilft.de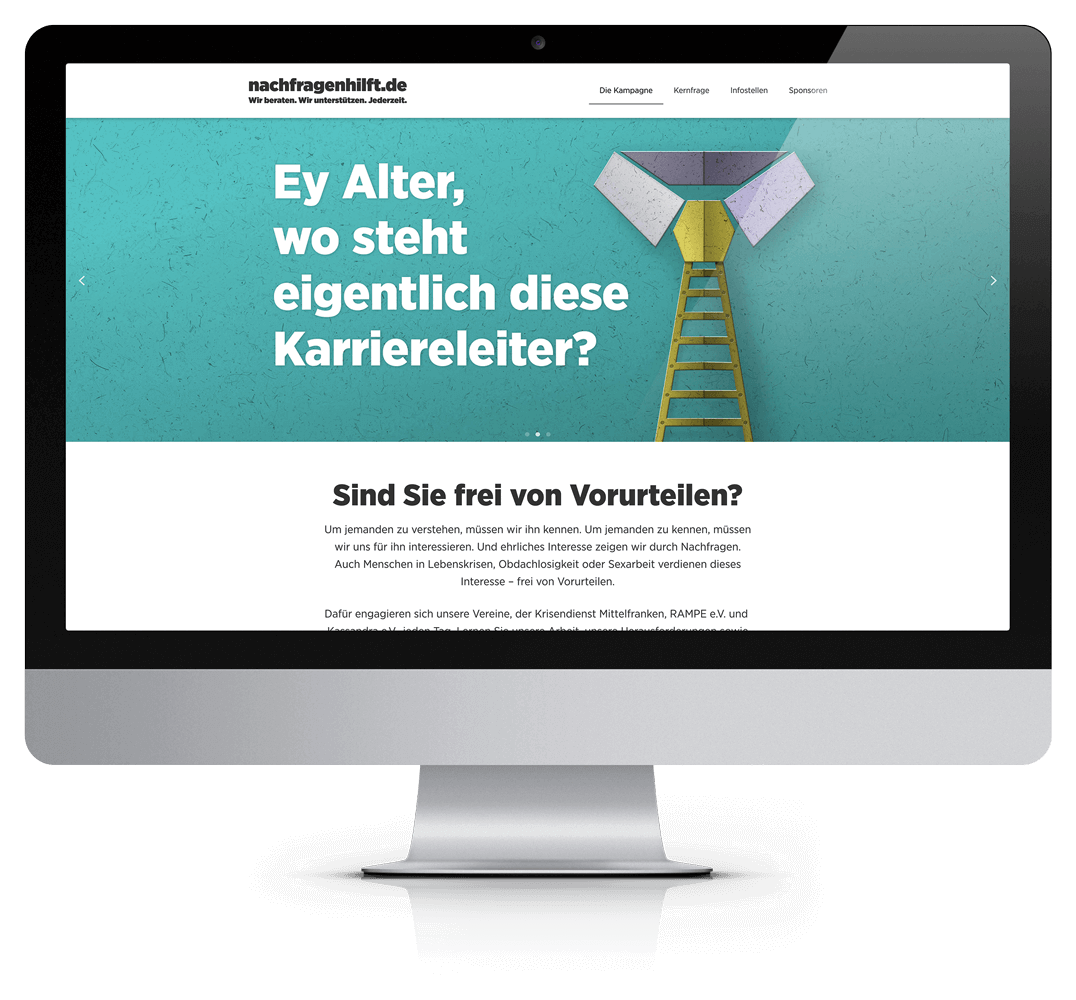 FEEDBACK ON ALL CHANNELS
The reactions to our social campaign were overwhelmingly positive. Numerous people contacted the institutions to learn about their work or to seek help. All topics were excitedly discussed on social media, which helped increased their visibility.