PRODUCT BROCHURE
& FAIR SHOW
THE ORIGIN STORY
OF THE DESIGN REVOLUTION
In the first few pages, the reader learns how Friedrich-Wilhelm Dauphin conquered the office furniture market with the 1000. Throughout the brochure, storytelling continues to be a major theme: we show off the new 1000 classic and its many features in a variety of atmospheric settings.

Shot where
Creativity is Home
Photo studio, writing desk, architect's office: all of the sceneries in which we shot the chair are distinctly related to the creative sector – the ideal spots for such an iconic chair like the 1000 classic. The graphic layout of the pages is plain and allows the expressive pictures to shine, further emphasized by oversized detail shots.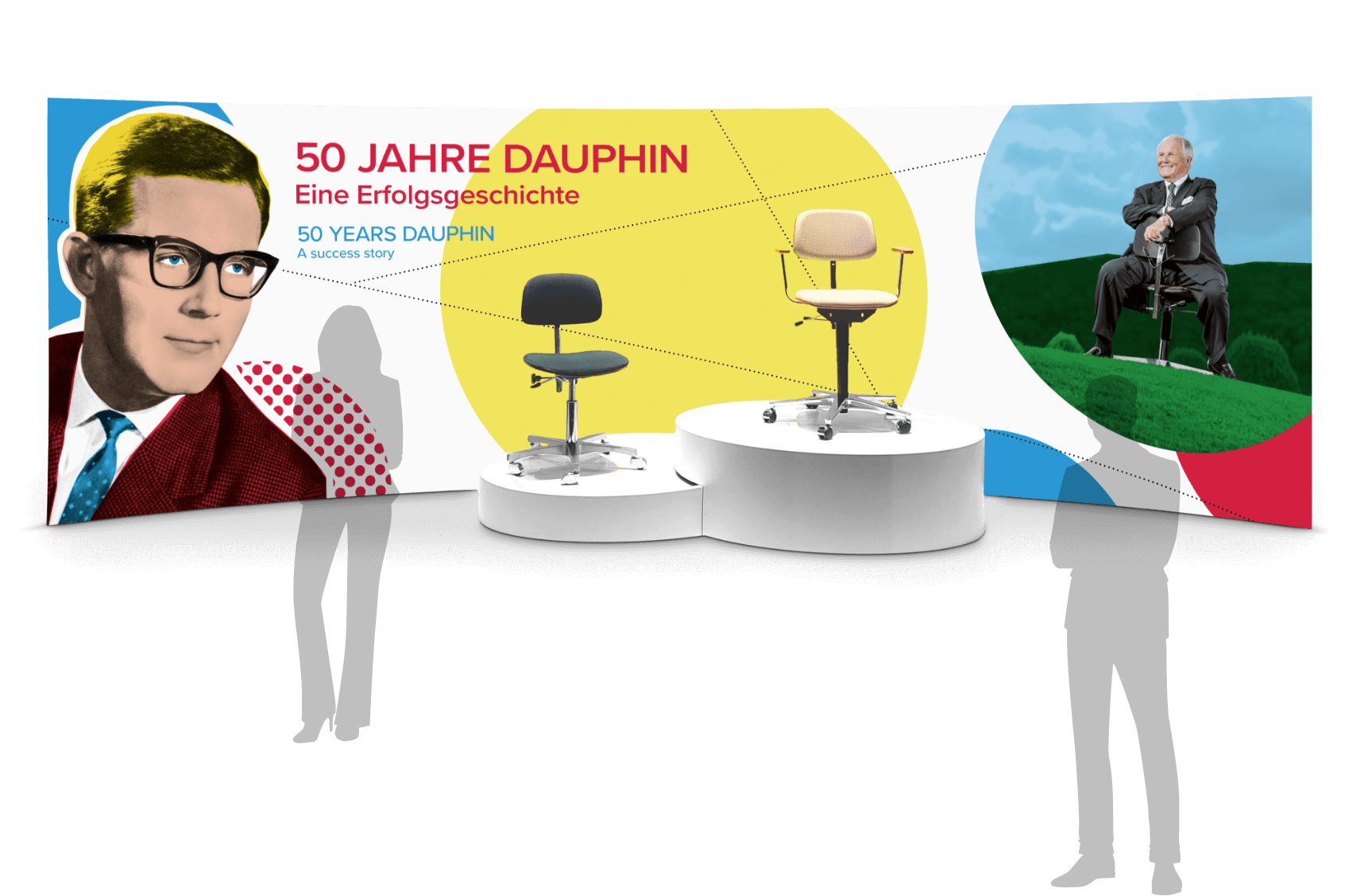 We wanted to celebrate the return of this classic on a suitable stage, which is why we also created two rear panels. Their sleek 60s look pays respect to the chair's and Dauphin's history while also making a splash among design nostalgics at the next furniture fair.