Your personal eBoutique
with MBS
Zimmerli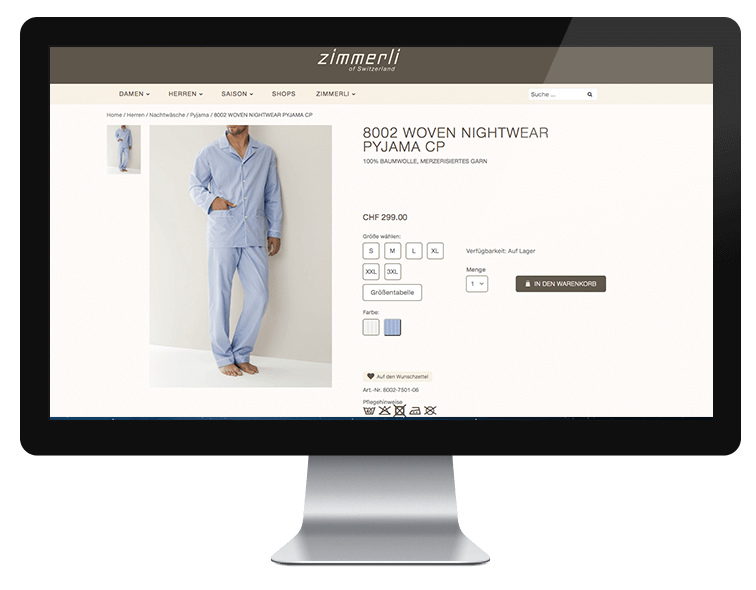 With our help, the Swiss company rich in tradition was able to build up its online shop for high quality, hand made lingerie. Therefore they hired our department for e-commerce services to do the shooting for their loungewear-, night- and underwear collections.
In doing so, a new, uniform visual language had to be developed, which demonstrated the brand´s unique quality of materials and its puristic, timeless style.
In reduced settings our focus is on premium designs, with homogenous model and bust shoots, we create a product presentation with a clear line.
Our experienced team produces various shots a day and with that timely delivers first class content for the user friendly eBoutique. In its look books, Zimmerli presents its products with our photographs.