Email Marketing concept
Audi Sport Collection

Apart from innovative vehicles, Audi offers lifestyle clothing and accessories in the spirit of the four rings with its "Audi collection". The collection labelled with the red rhomb reflects the sportive appeal of the brand and gives its fans a vivid experience of the fascination that is "Audi Sport".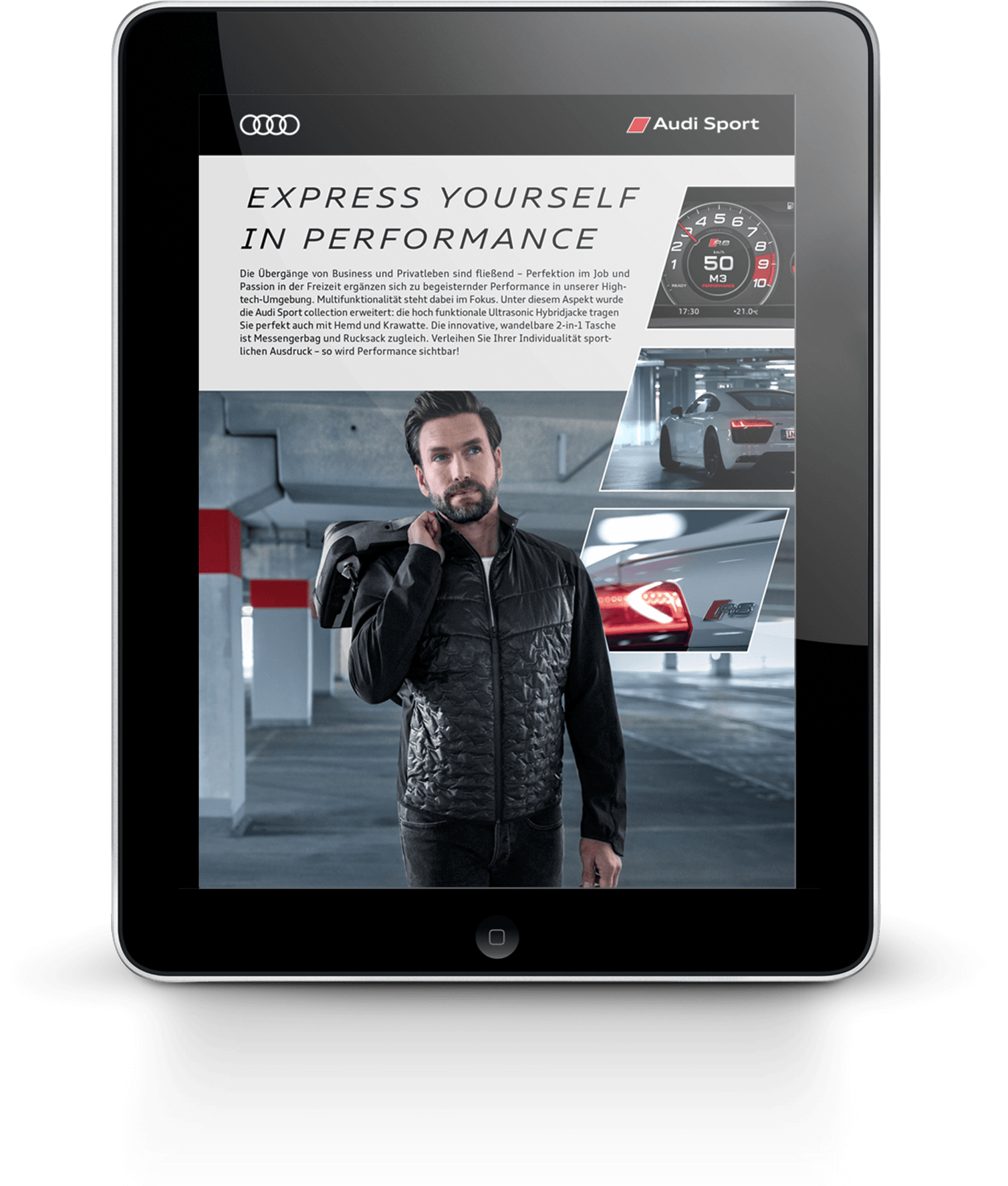 Email for Audi fans with a sporty lifestyle
As an addition to the current must-haves out of the 2017 IAA "Audi collection fall/winter", Audi entrusted us with the conception and realisation of an email that strikingly presents a highly functional men's hybrid jacket and a convertible two-in-one bag. The Audi Sport collection exclusive articles are available at the Audi online shop for everybody, who loves sports in every detail, and whose passion for sports has no limits.
Perfect performance: our teams in creation, photography and digital join forces
The email serves as a digital customer communication medium for Audi's authorised dealers. Our creative approach "Express yourself in performance" is based on the current Audi R8 campaign. The "performance" idea is paramount, as it can be adapted to every aspect of life. In terms of design and text of the email, our concept picks up on the performance theme and continues it with regards to the Audi Sport collection. As for realisation, our photography team went on location and staged a car park shooting in order to provide a fitting set for the on-model presentation of the two trend articles. Additional photos shot in studio have been implemented into the email as interactive product video animations by our online team.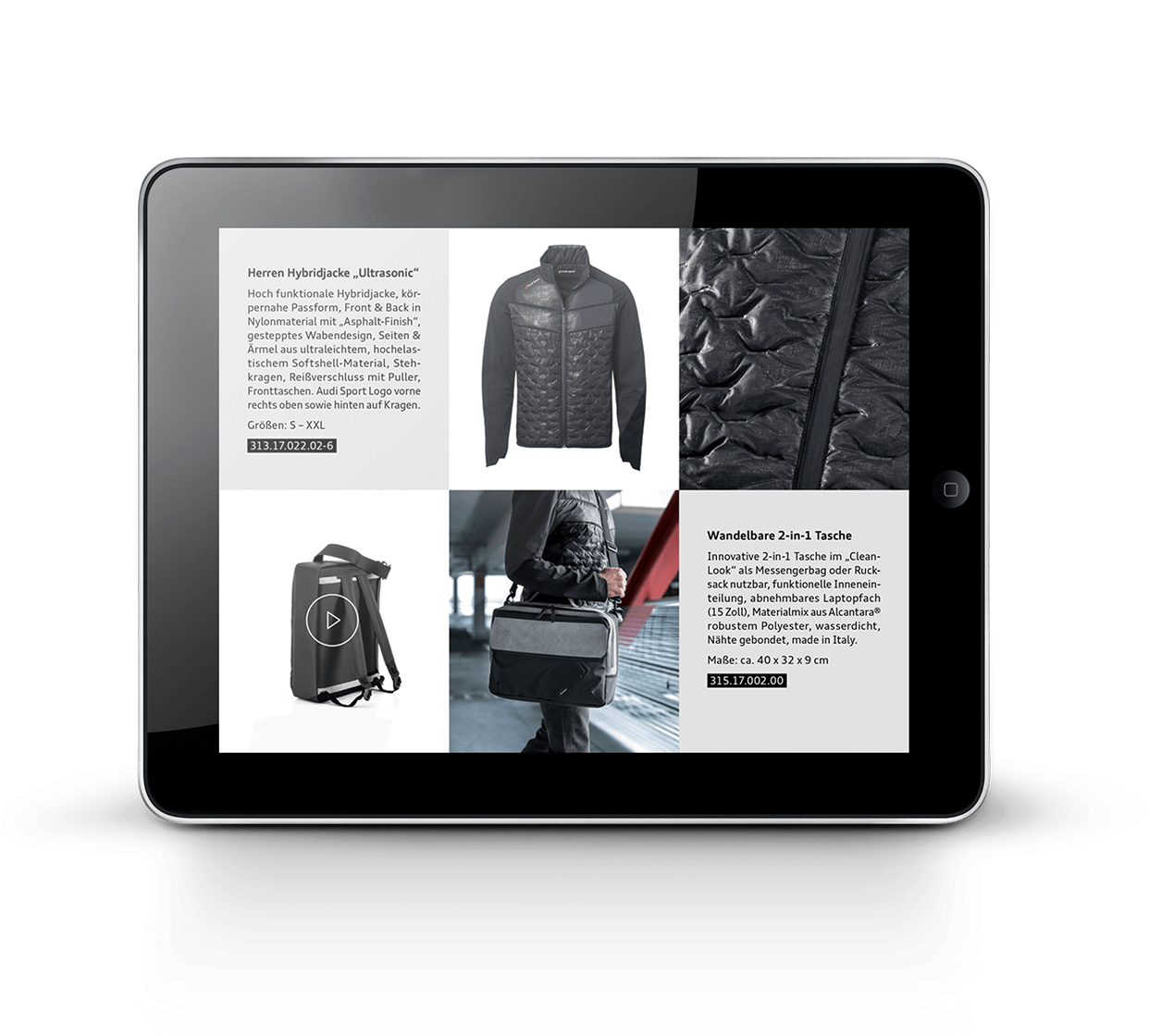 ELABORATE
PRESENTATION
Our online team embedded additional interactive video animations into the e-mail, allowing users to experience the innovative articles from home. Focal points of the animations were the high-quality material, features and functions of the collection's two newcomers.