Website Relaunch
HEIM & HAUS
TIME FOR RECONSTRUCTION
Successful renovations, high-quality refurbishments: that's what HEIM & HAUS is known for all over Germany. The direct distributor of building components also left the relaunch of their "home" online to experts: our team Digital at MBS. From concept to go-live we brought the website online in a completely new shape.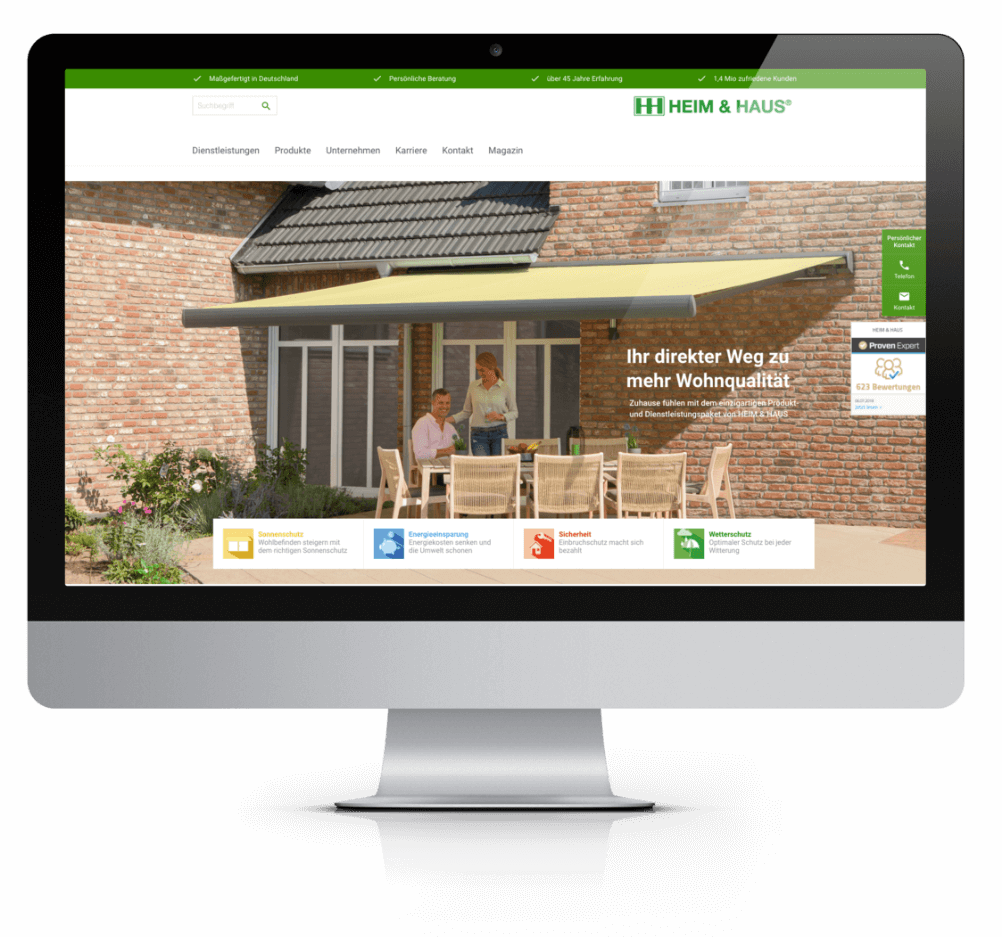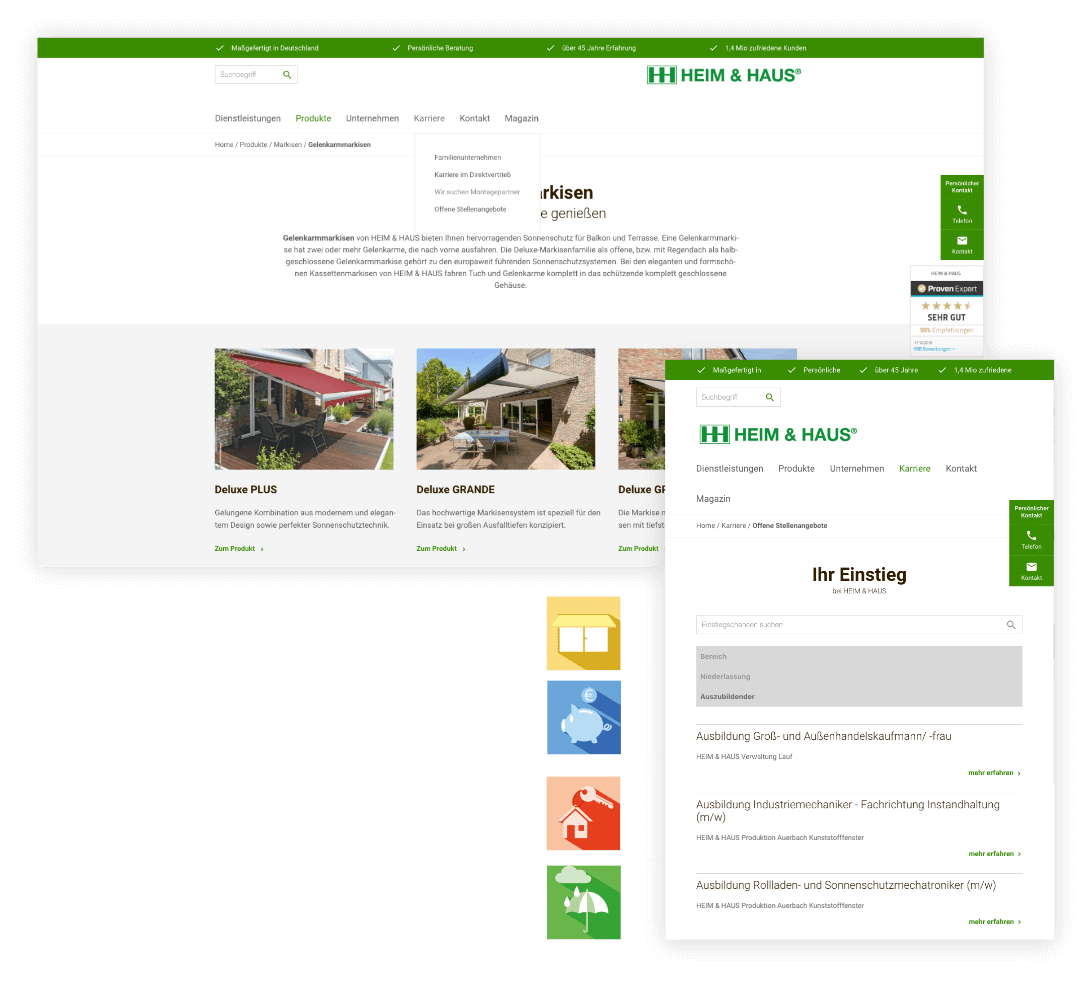 We reworked the sitemap and optimized it in terms of arrangement and comfortable navigation. Now, visitors can explore the responsive online appearance quickly and easily. Accordingly, our screen design is centred around modern simplicity and clarity. We implemented our concept within a dynamic content management system. By means of SEO and the integration of tracking mechanisms, the website received a comprehensive technical update.


To Heim & Haus Webseite
PARTICIPATIVE MICROSITE
In addition to the website relaunch, we also conceptualised and implemented the 2018 photo contest microsite. Here, customers could upload photos of their HEIM & HAUS products in the categories "Zuhause fühlen" (Feel at Home), "Mein Heim & Haus" (My Heim & Haus) and "Detailverliebt" (Attention to Detail) and win attractive prizes. Additionally, we implemented a "vote online" feature enabling users to vote for their favourite pictures in the photo gallery.


To Heim & Haus photo contest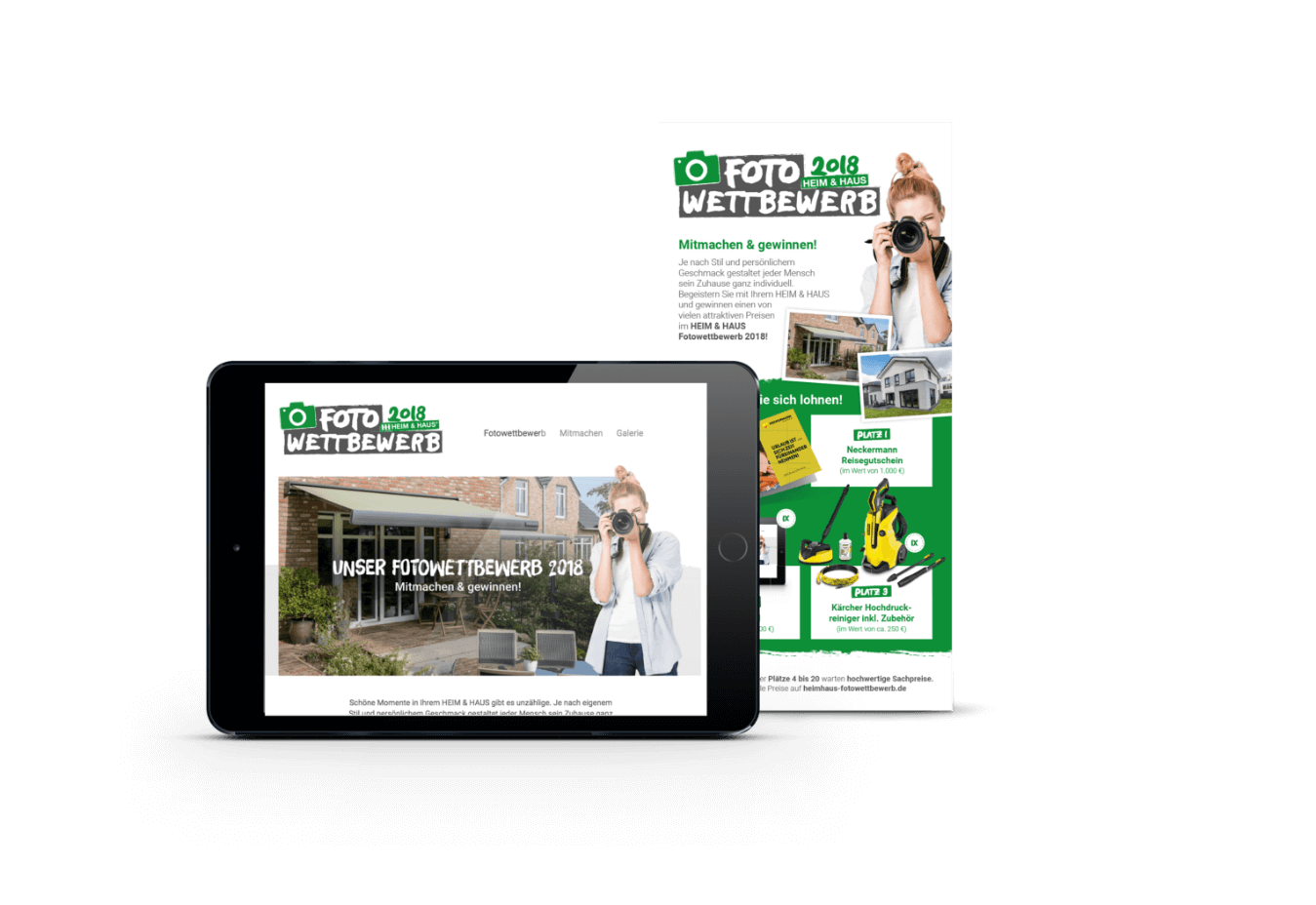 VALUE ADDED
VIDEO CONTENT
In order to have customers and interested persons delve deeper into the world of HEIM & HAUS, our department E-Commerce Services produced three image films presenting the service areas consulting, production as well as installation & customer service vividly.