Catalogue production
for the living segment
OTTO
Successful – partners for many years
Working for the mail order expert Otto is more than a tradition at MBS. Even after more than 10 years and countless catalogue pages, we still have the same high demands for ourselves as we did on the first day: get the most out of every layout for the high-quality furniture and accessories.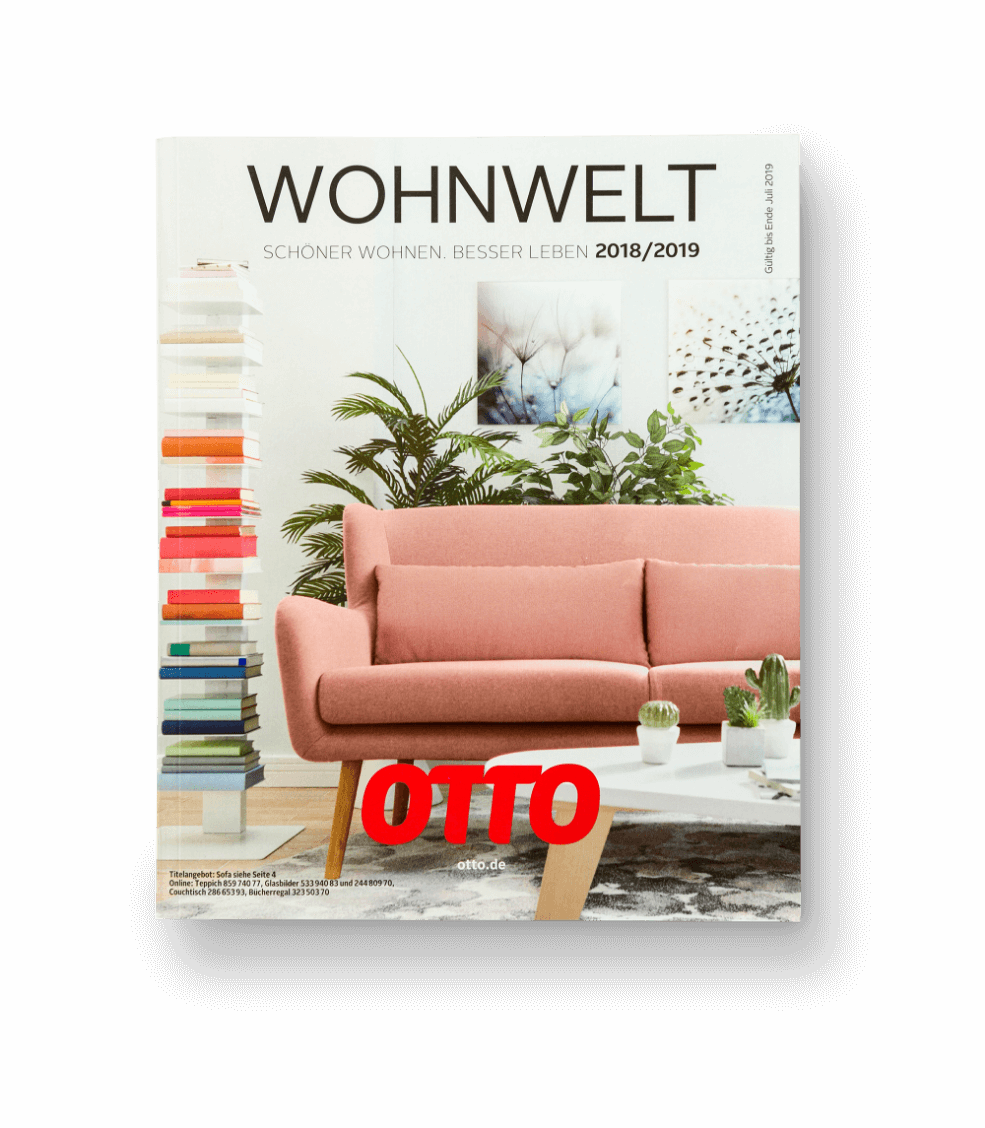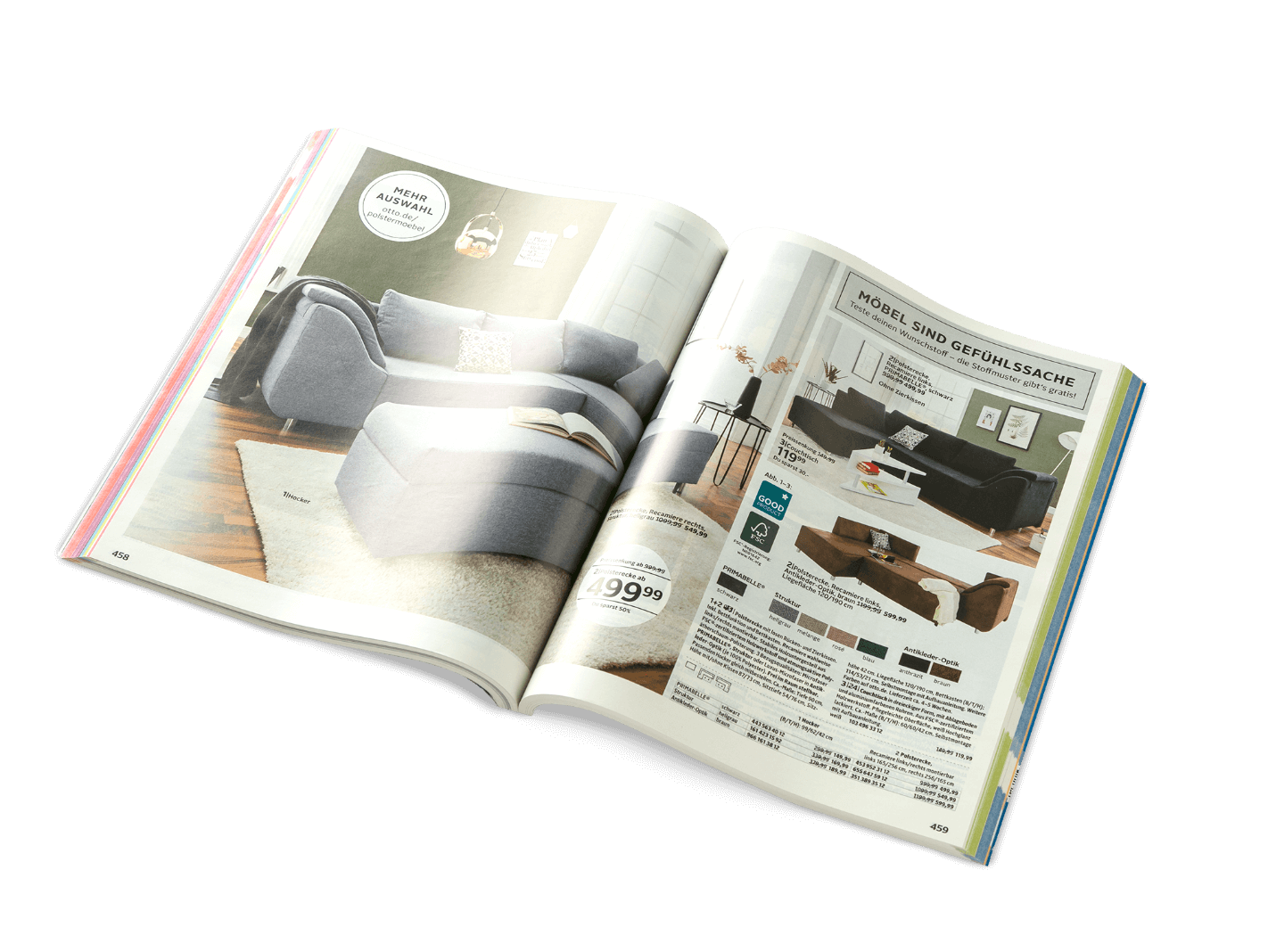 Creative – within an organised framework
The challenge with designing print pages for the Otto catalogue world lies in the balancing act between design specifications, varying catalogue concepts and ever inspiringly presented products. The database-supported workflow and a striking visual and textual demonstration of the product benefits go hand in hand. Thereby, the clear goal is to offer a direct purchase incentive.
Diverse – from office to extras
Year after year, we assist Otto in presenting new trends, popular classics and highly functional solutions from various furniture ranges to customers all over Germany. We dedicate ourselves to kitchen programs containing numerous components with the same passion as to comfortable living environments, we design catalogue pages for bathroom and wardrobe furniture or entire bedroom worlds, including mattresses, beddings, beds and closets.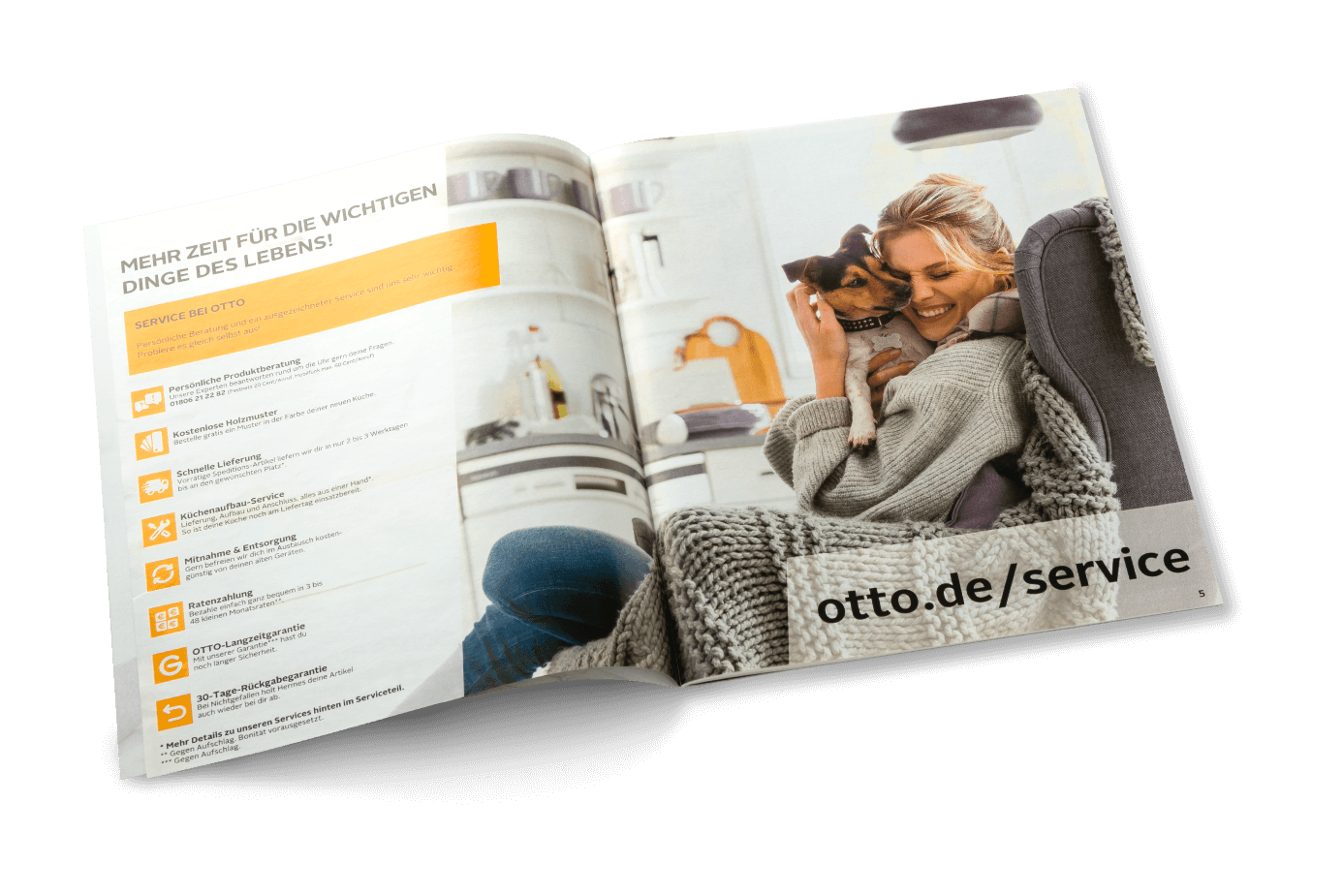 Vivid – video content for the online shop
We are presenting entire furniture lines and their major features in short videos for the Otto online shop. In doing so, we are using the full potential of our three departments: our advertising agency provides script and storyboard, our photo studios are turned into film sets, and our E-Commerce Services ensure a smooth production and a high-quality result.