PRODUCT
LAUNCH CAMPAIGN
Jobeline
Jobeline, subsidiary of the E.M. Group Holding corporation, is one of the leading providers of chef clothing. In terms of technology and with more than 10 features, its premium product, the high-tech chef jacket »J1 Revolution«, is as exciting as an outdoor sports product. Our mission: a high-profile campaign conception providing a descriptive and creative staging of this prestigious object.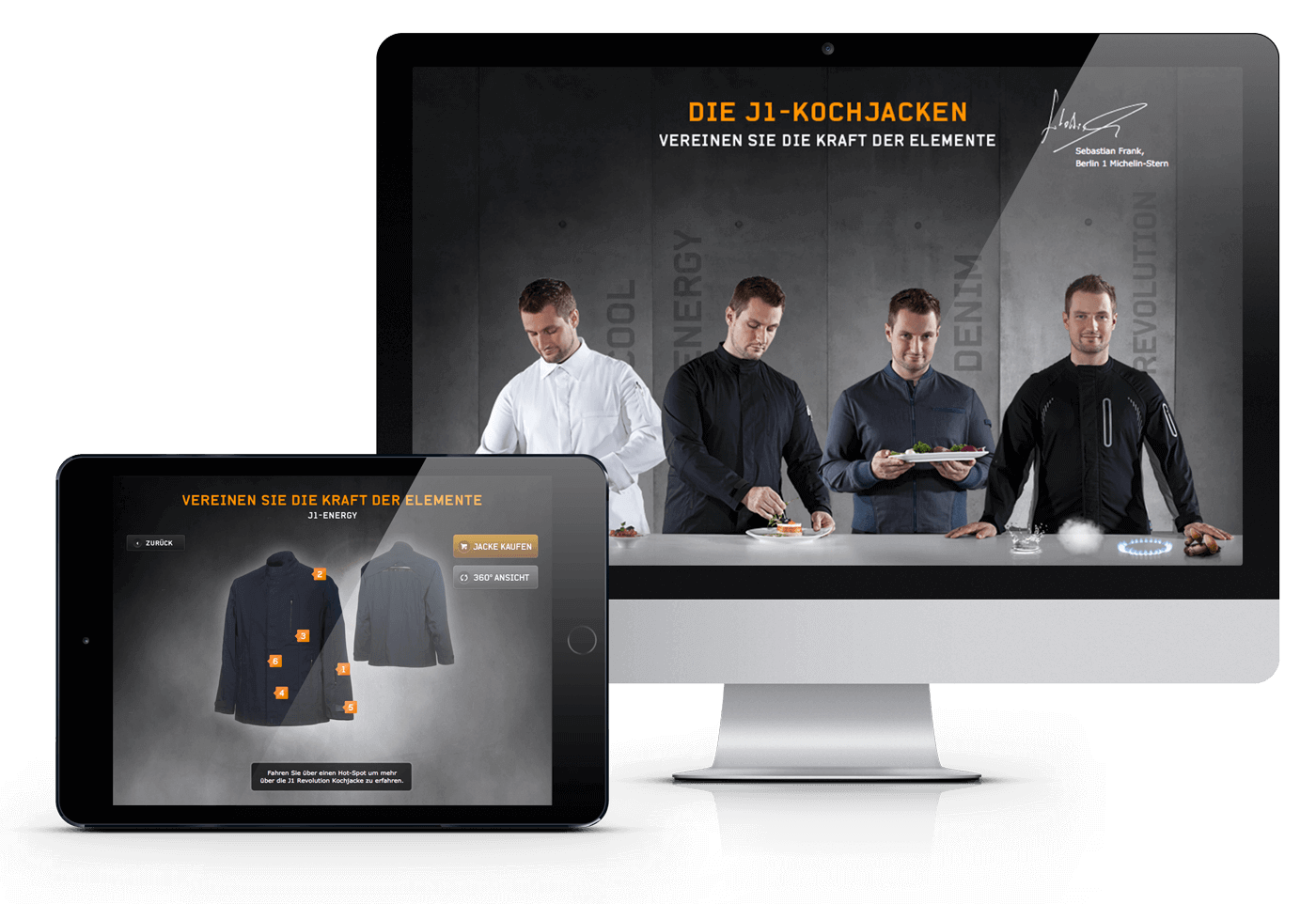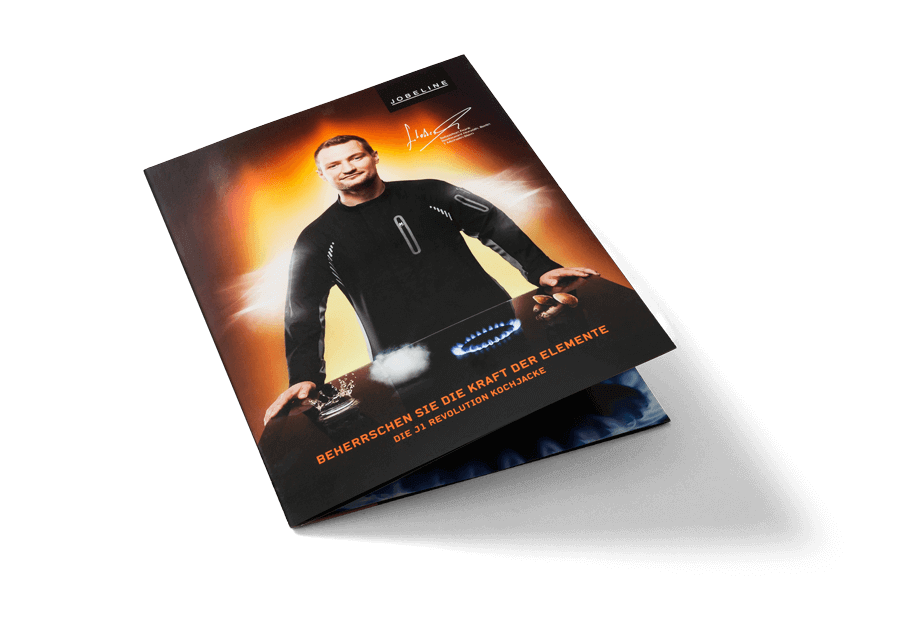 We conveyed the main features of the jacket as well as the daily challenges of a chef to the work with the four elements fire, water, earth, air. Therefore, we put the various features such as fire protection, water resistance and breathability in emotional and powerful visual brackets.
STRONG CENTRAL IDEA
Our advertising agency developed a striking creative concept under the slogan "Beherrschen Sie die Kraft der Elemente" (translator's note: "Master the power of the elements"). This claim covers the range from outdoor equipment to indoor use.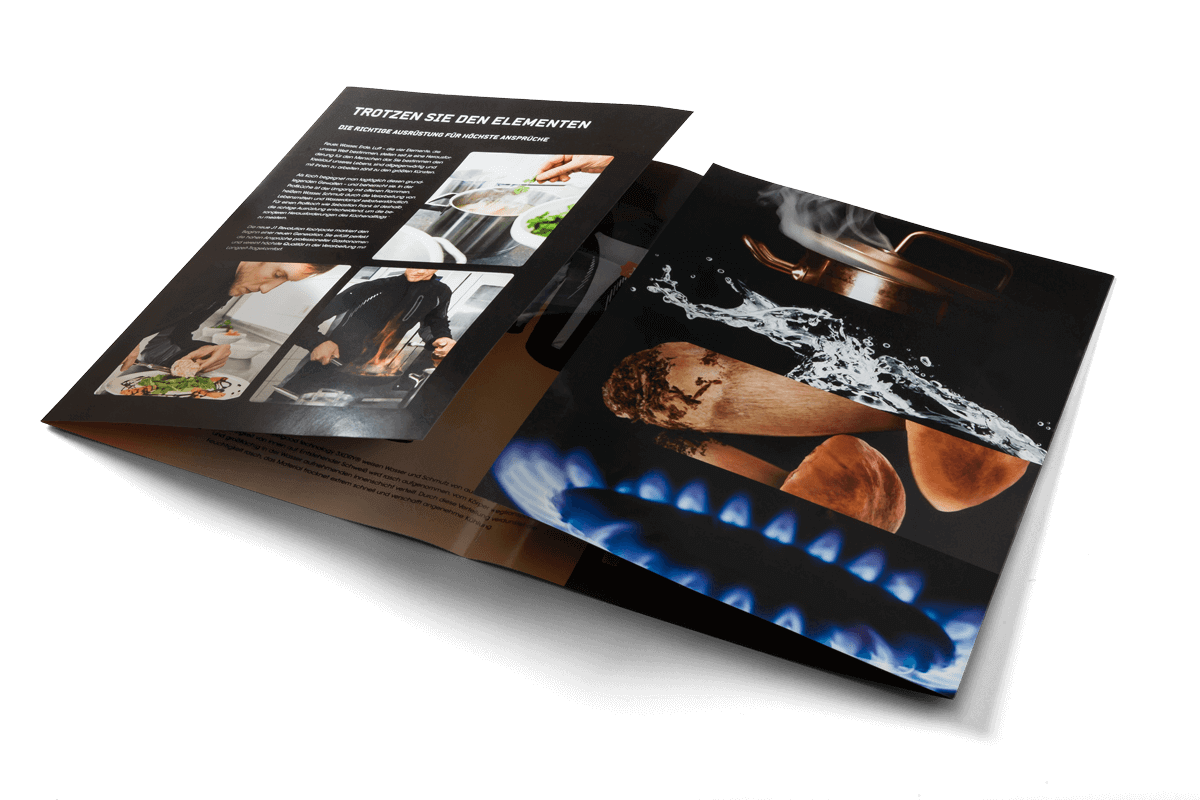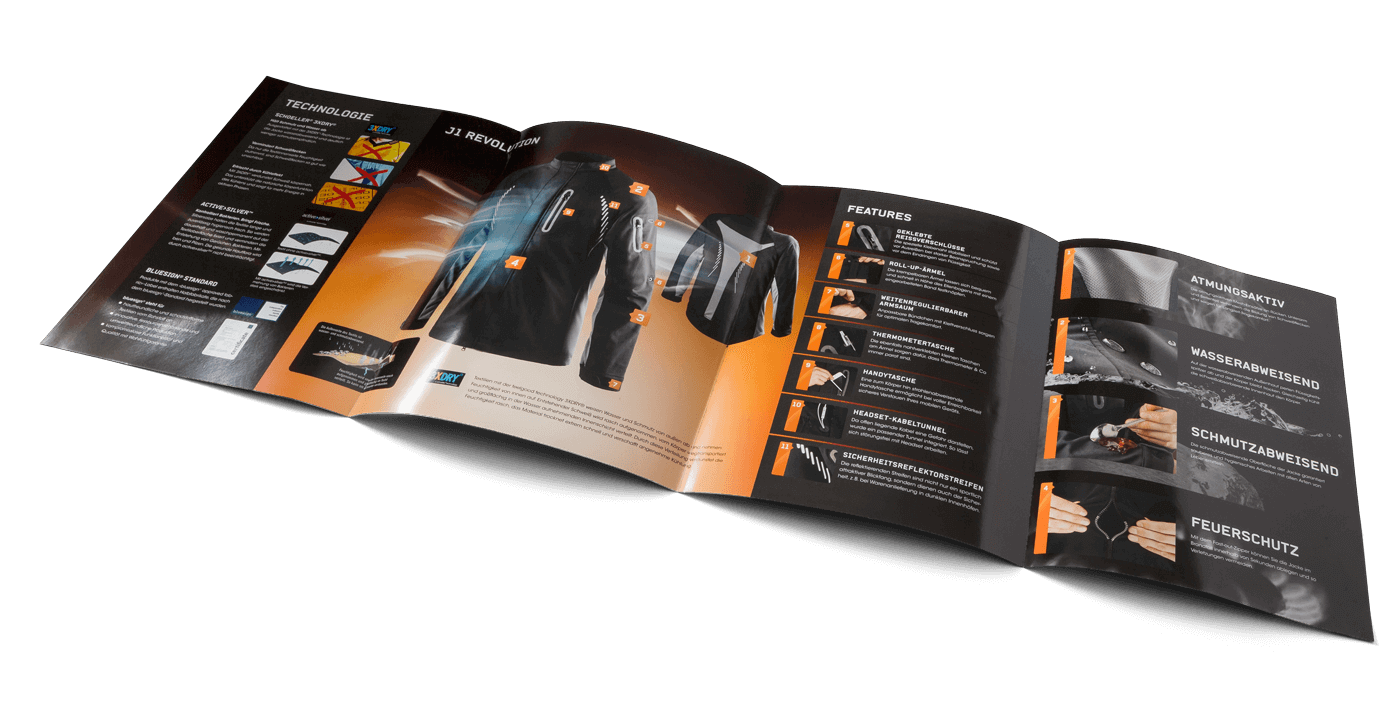 Within the folder, the theme was implemented in an appealing story presented by star chef Sebastian Frank. High-quality images, mostly photographed and processed in our studios, round out the design. Our Team Interactive fleshed out the screen design and programming of the associated landing page.
SUCCESSFUL CONTINUATION
The concept was a success! Consequently, Jobeline extended its product range by three new »J1«-versions as well as the chef jacket line »Cool Stuff«. Again, it was MBS taking over the launch of both collections, this time also in a catalogue, with conception, photography and graphics, catchy wording and online adaption.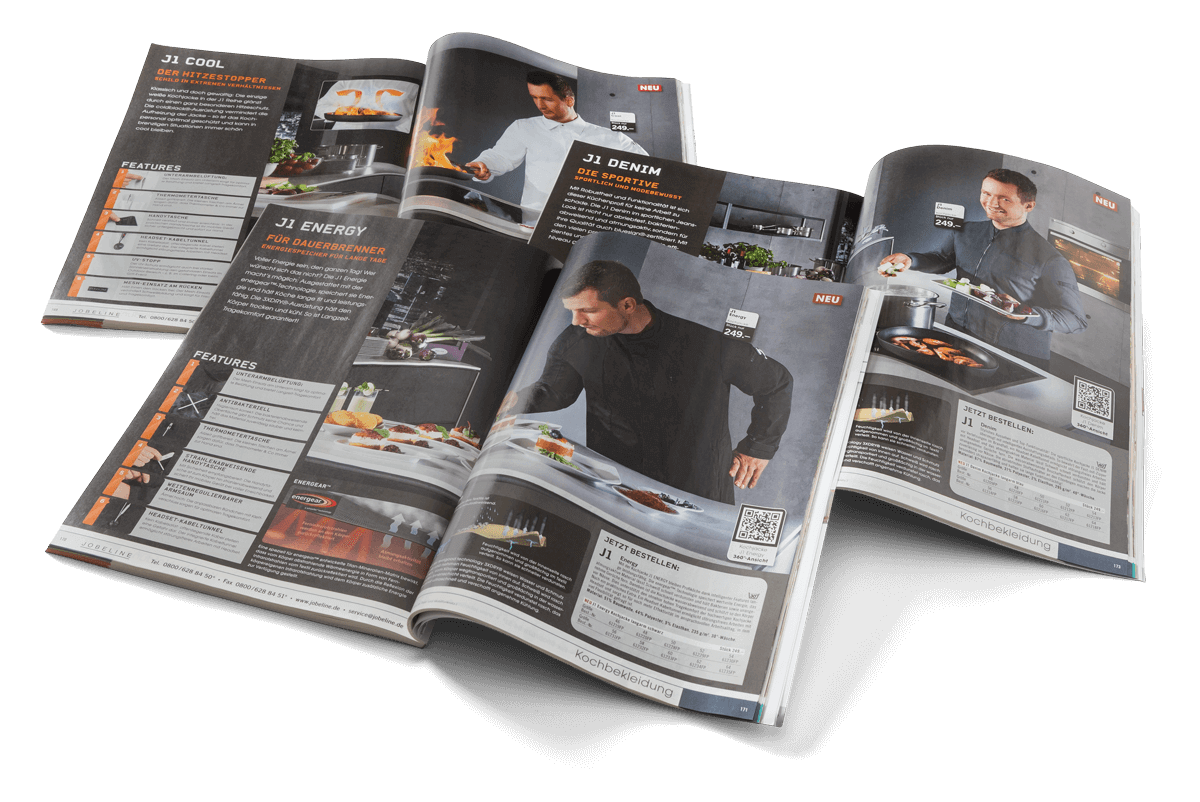 TOP CHEF AT WORK
For the "Cool Stuff" jackets our creation department fleshed out a rocking concept for photography and text – tailored to the image of testimonial Andi Schweiger, host of the TV show "Die Kochprofis". Our photography, graphics and interactive teams provided for a presentation in print and web: ready for the stage.